HEALTHY SHOP
Healy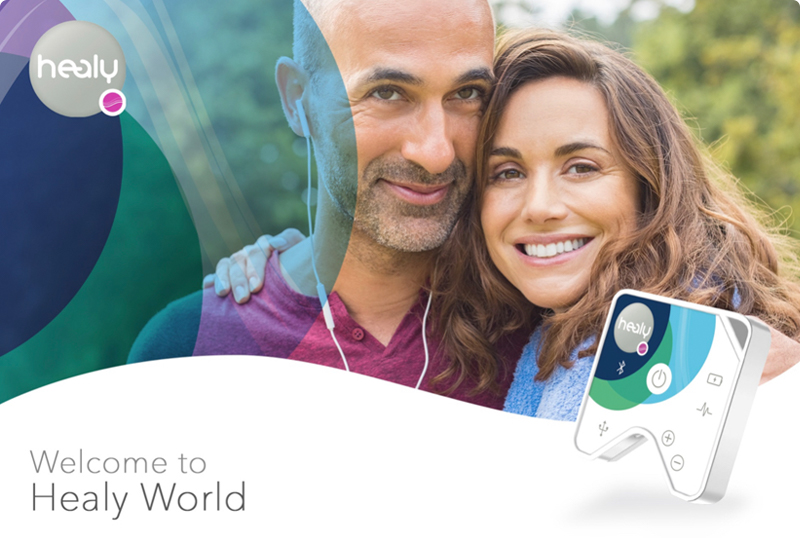 In humans, it is well known to everyone how water and nutrients are transported in and how metabolic products are transported out. For the cells, this transport is handled through openings in their surface, the so-called cell membrane.
These "valves" in the cell membrane open and close as needed. This mechanism is based on voltage potential, i.e., the difference in voltage between the cell interior and the intercellular space. The right or wrong amount of such potential is responsible for healthy or diseased cell metabolism.
This mechanism explains why frequencies can be applied for many different purposes and disorders.
Healy's functional principle is based on the theory of Becker and Nordenstrom stating that many diseases or dysfunctions in the body are caused by an unnaturally reduced cell membrane voltage. This means that the voltage difference between the cell interior and the cell interspace is too small. A healthy cell shows a value of approximately -70mV or millivolt. A lower voltage potential than this normal (physiological) value leads to a disturbed cell metabolism and often results in various diseases and health problems (generating pain, inflammation, swelling, ischemia, cancer cell, cell division).
By introducing currents into the body, Healy is designed to bring the cell voltage back into the healthy (physiological) range. These currents are very low, they are in the range of a few microamperes. The most important criterion for this type of therapy is that the currents are applied in the form of suitable frequencies, which is why this type of therapy is also called "frequency therapy."
The real working capital in frequency therapy is Nuno Nina's theory and experience of which frequencies are needed for which disorders. Healy contains in its programs the knowledge and experience of many years of practice with thousands of patients.
This model thus states that electrical frequencies are the language of cell communication, the key that opens connections and functions in the body.
In more medical terms, we could say that metabolism and cell division, the energy production of the cells (ATP synthesis) and the synthesis of proteins are meant to be stimulated by frequency therapy.
Programs for Health include Pain and Psyche: Healy is designed to provide you with applications for various local, acute or chronic pain conditions and support for mental illness.
Programs for Well-being and Balance include: Bioenergetic Balance, Sleep, Mental Balance, Learning, Job, Meridians, Chakras,Skin, Beauty, Protection Programs, Fitness and Gold Cycles.
The Founders of Healy:
Marcus Schmieke is the driving force behind the development of the TimeWaver systems and Healy.
Marcus was a concert pianist as a child, became a chess master as a teenager and as a young adult he decided to be a monk in an buddist monastery for several years. He studied philosophy and physics; a chance meeting with German physicist Burkhard Heim led to a long and mutually beneficial cooperation.
The highlight of Marcus' work so far is the TimeWaver technology that unites natural science and philosophy, based on Burkhard Heim's Information Field theory.
Marcus is the founder of the Institute for Existential Consciousness Research Institute (ECR) in Berlin, an institute for applied consciousness research.
At the ECR Marcus and several international physicists research the interaction between matter and consciousness at a high scientific level.
Nuno Nina is a Portuguese researcher and therapist. Nuno runs seven private clinics, most of them in Portugal. His field of work is mainly integrative medicine and cell biology.
Nuno's experience with thousands of patients has enabled him to compile the theories and findings from his research in the form of a collection of 144,000 so-called "Gold Frequencies." When he first came into contact with the TimeWaver technology years ago, he immediately suggested combining it with the possibilities of frequency therapy to create something greater than the sum of its parts.
Burkhard Heim is the only physicist to the present day to have achieved the goal of discovering a 'world formula' in his Information Field theory. He was driven by his lifelong strong interest in spirituality and holistic science.
For many years, it was Marcus' wish that you and everyone else should have easy and affordable access to the possibilities of TimeWaver technology.
The technical means to achieve his goal have only very recently become available.
Healy offers you individual programs that can support you in the following areas:
Pain / Psyche
Sleep
Gold Cycle
Mental Balance
Job
Skin
Learning
Fitness
Beauty
Meridians
Chakras
Bioenergetic Balance
Protection Programs
Healy's frequency programs can support you after just a 20 minute application, no matter where you are: playing sports, relaxing, at work, home, or on the go.
Healy programs cover: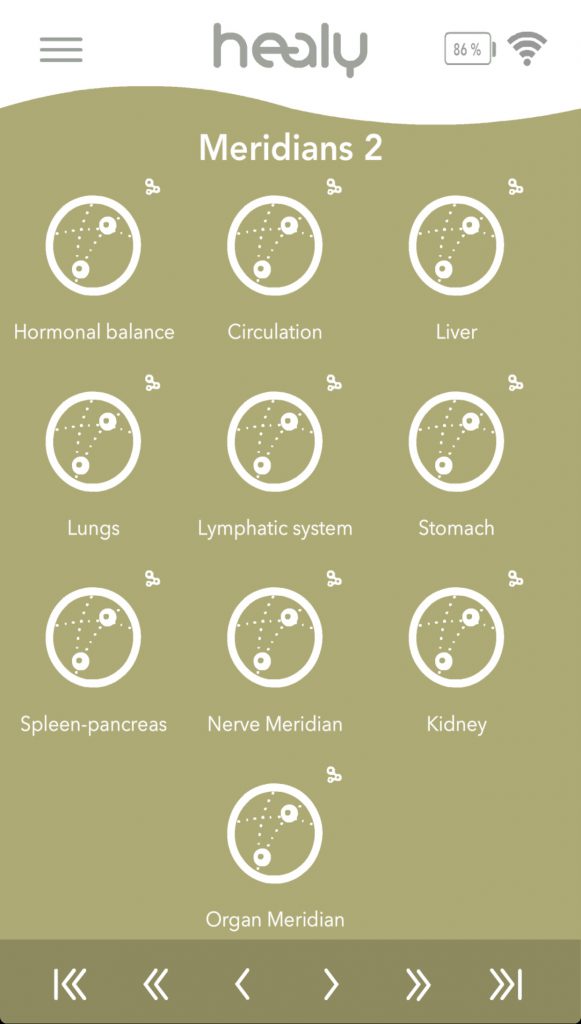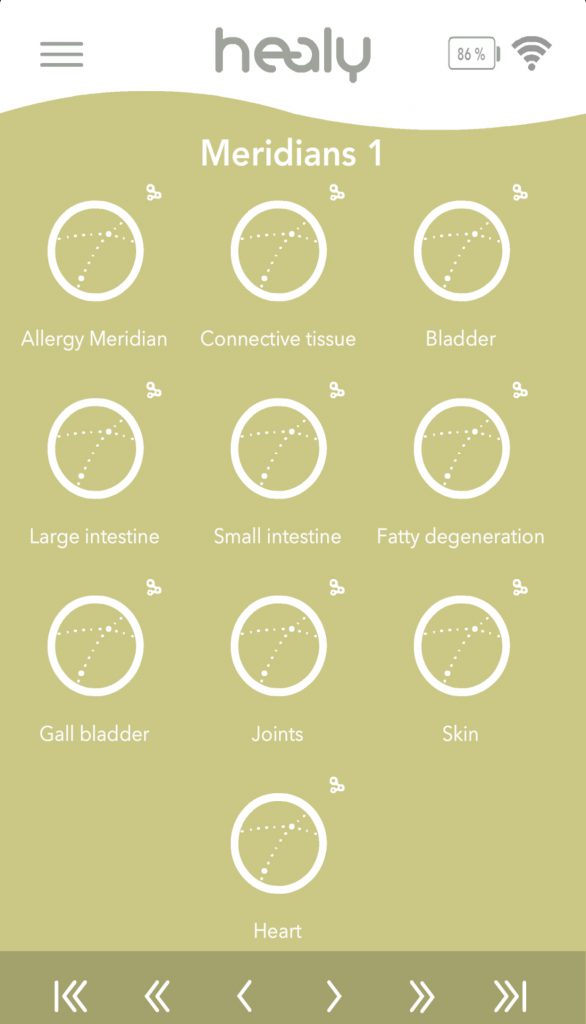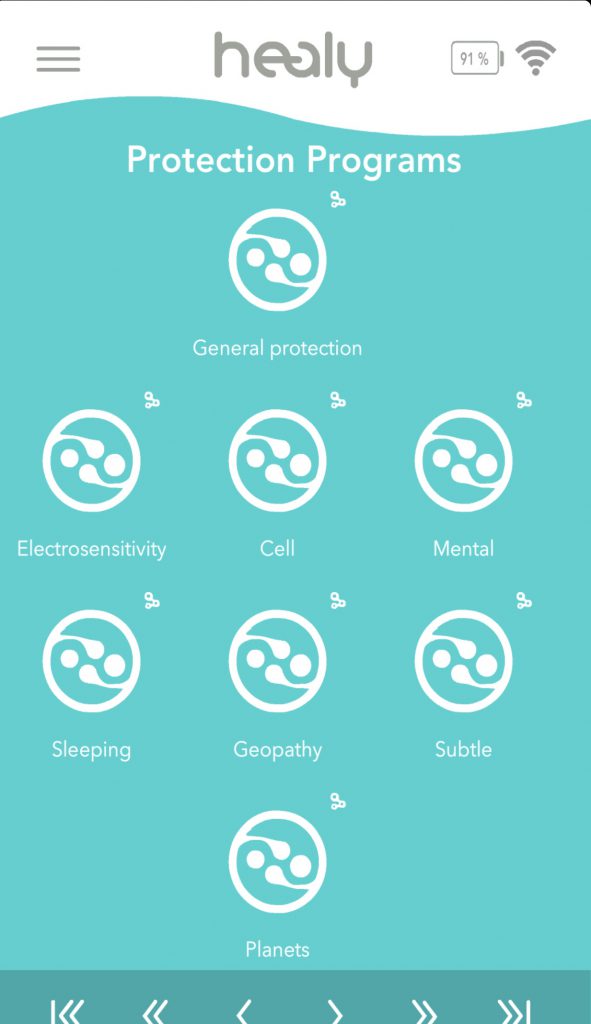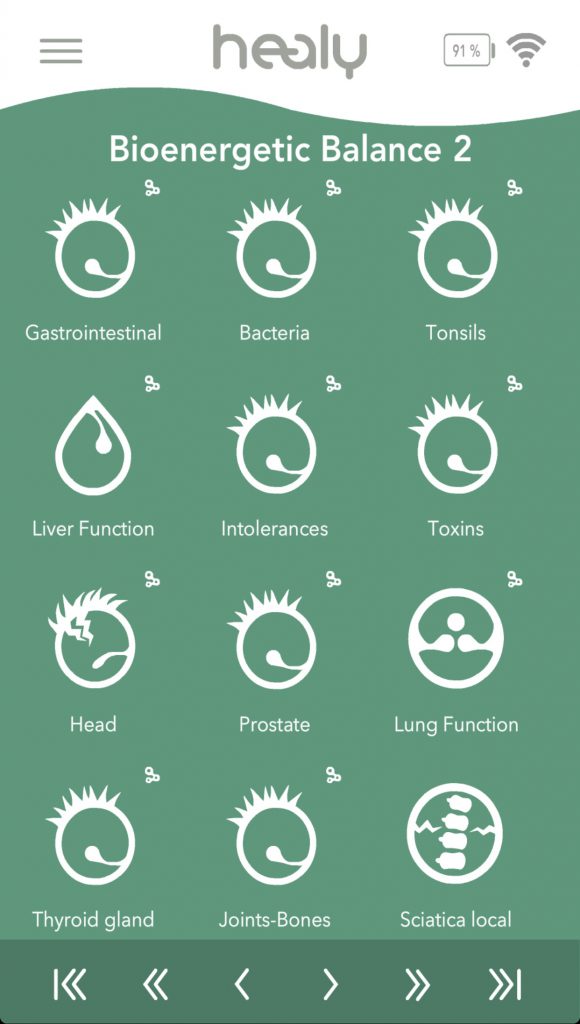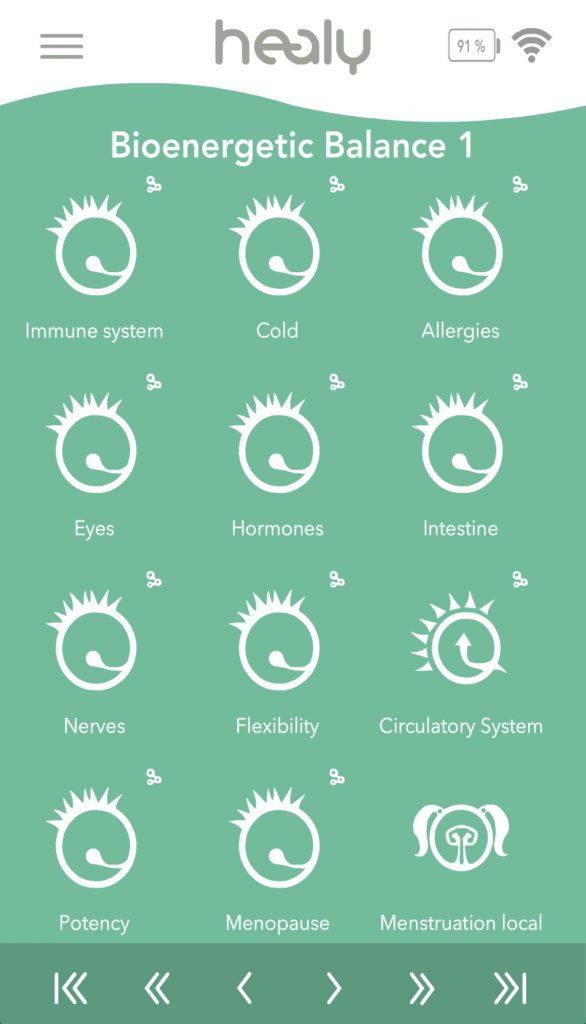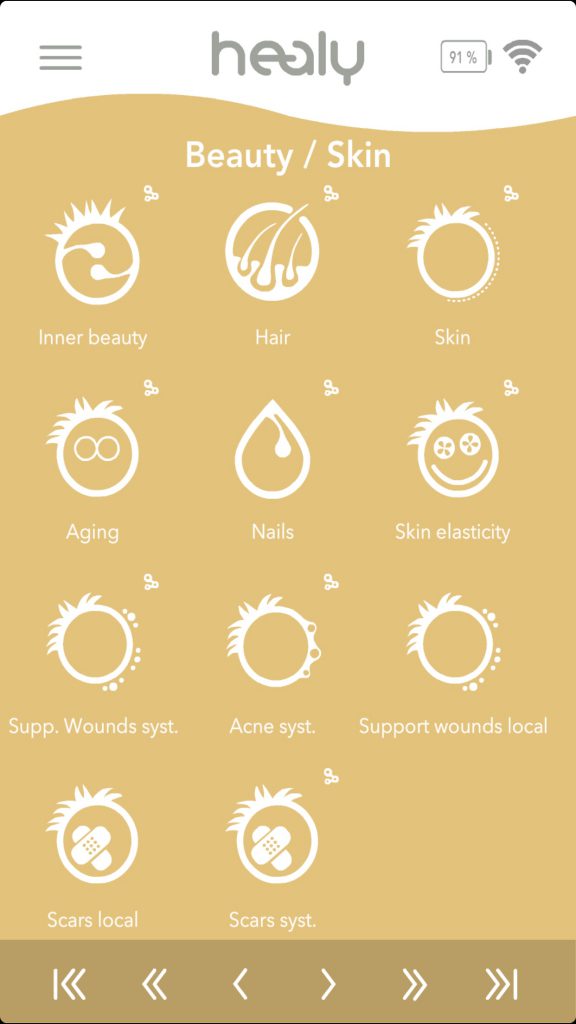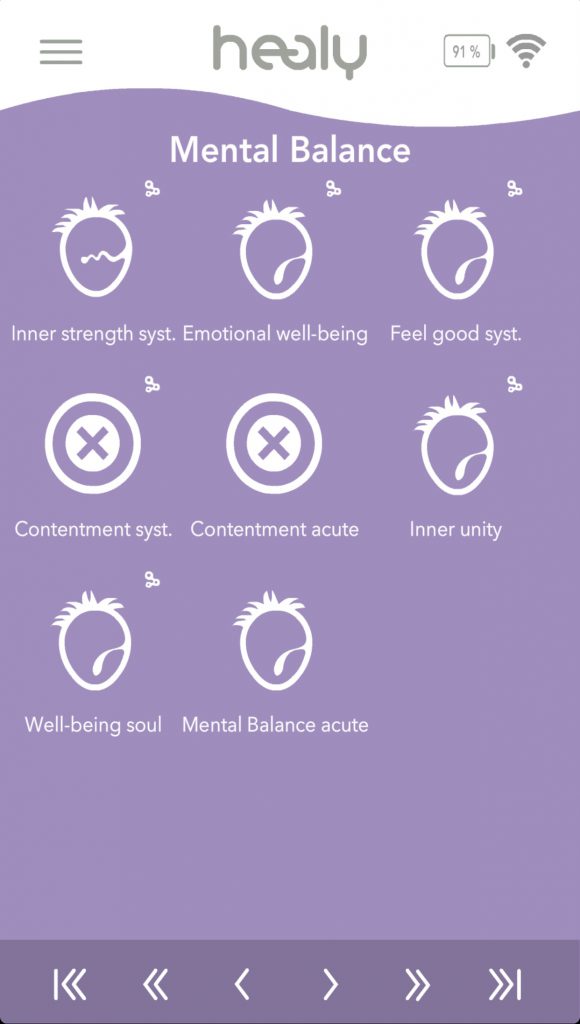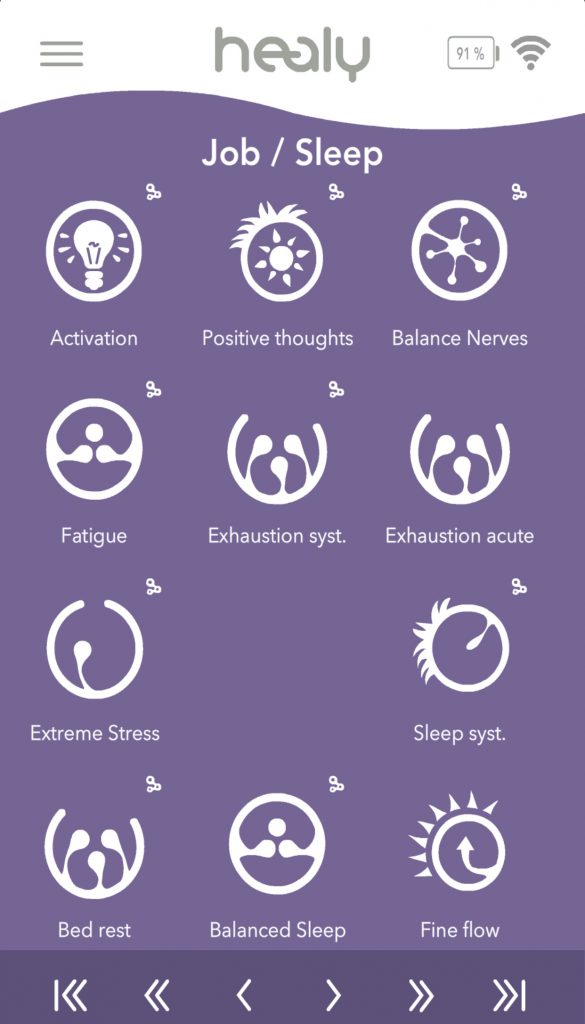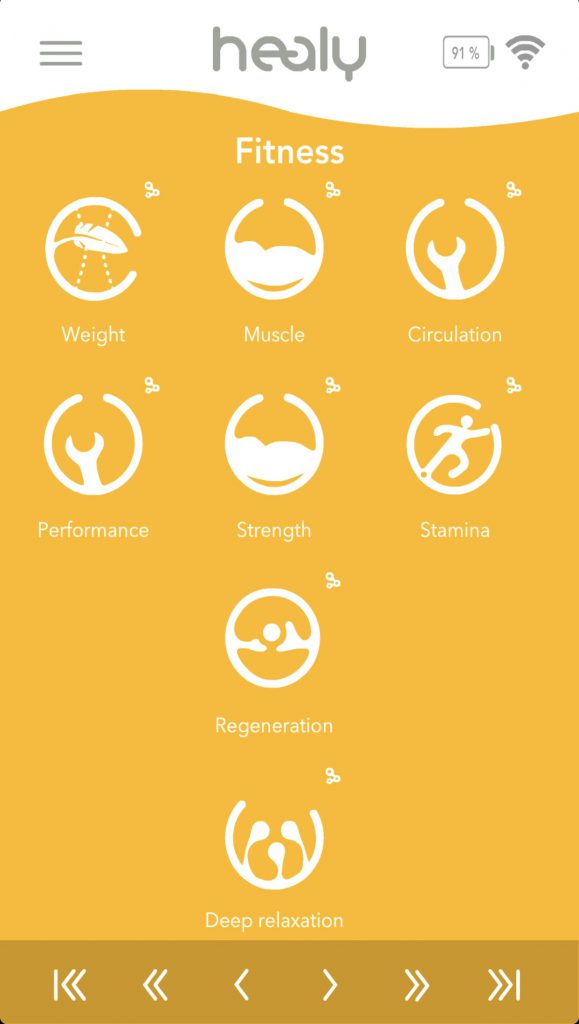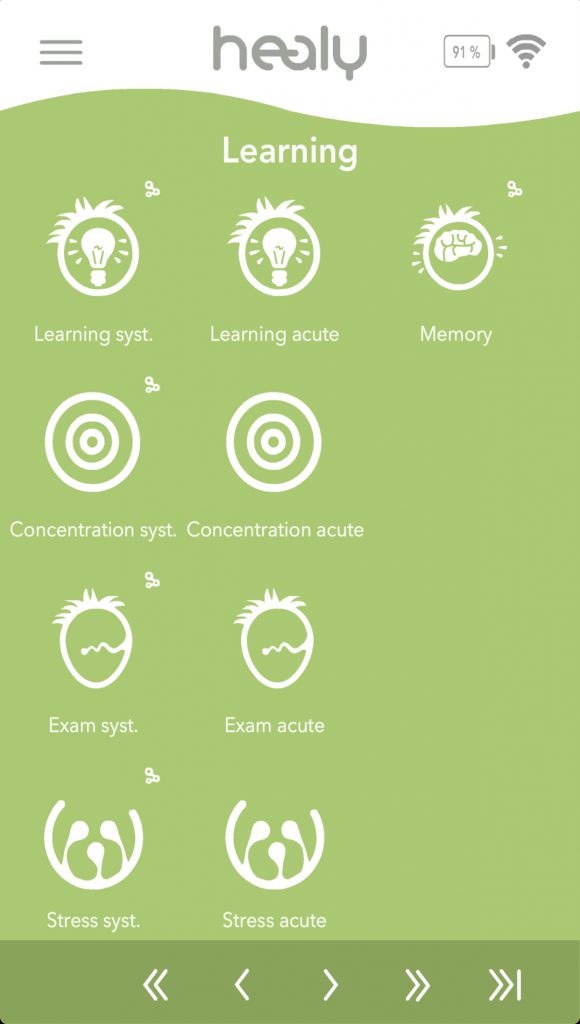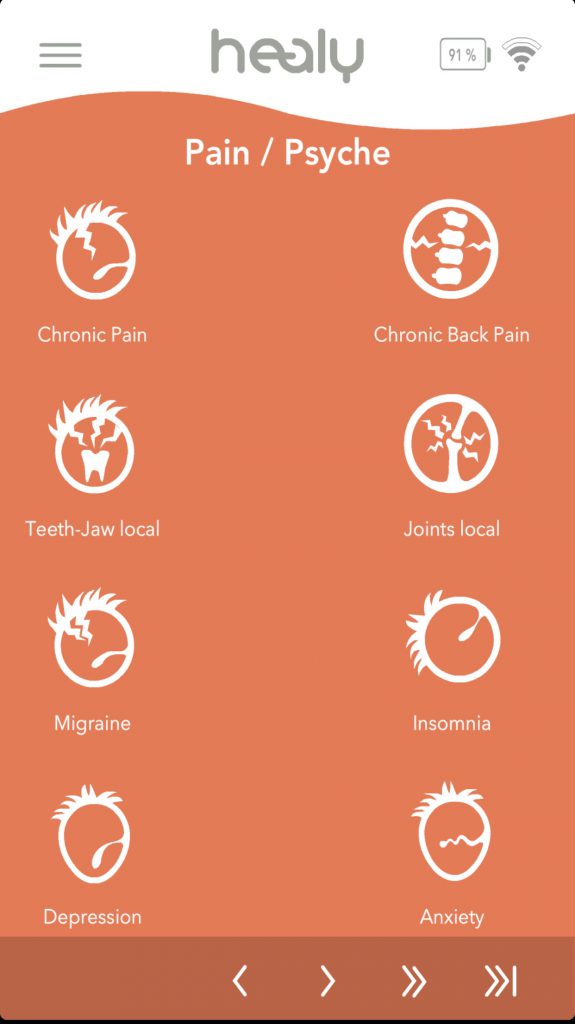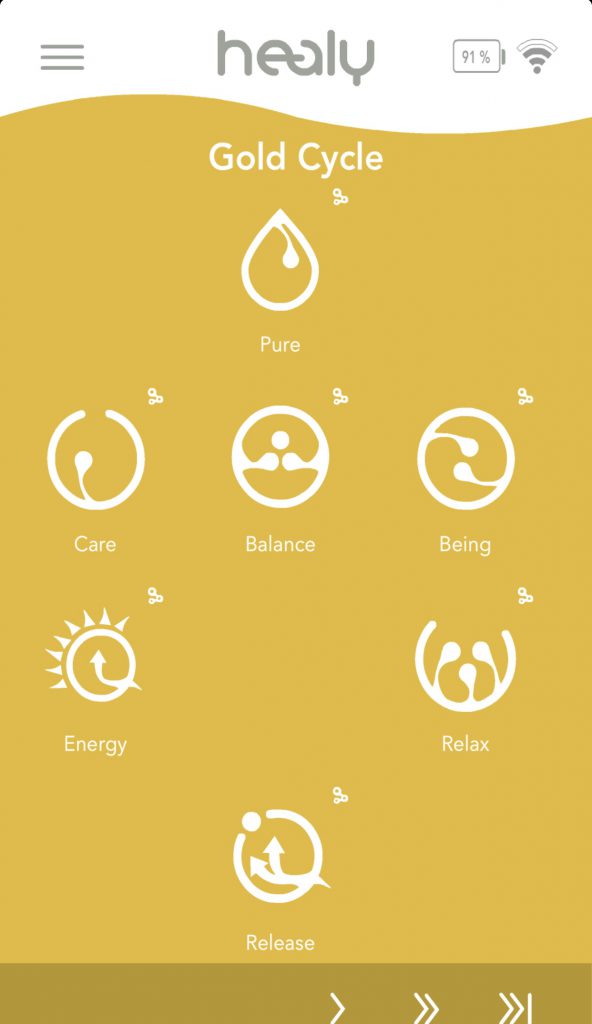 Other available products: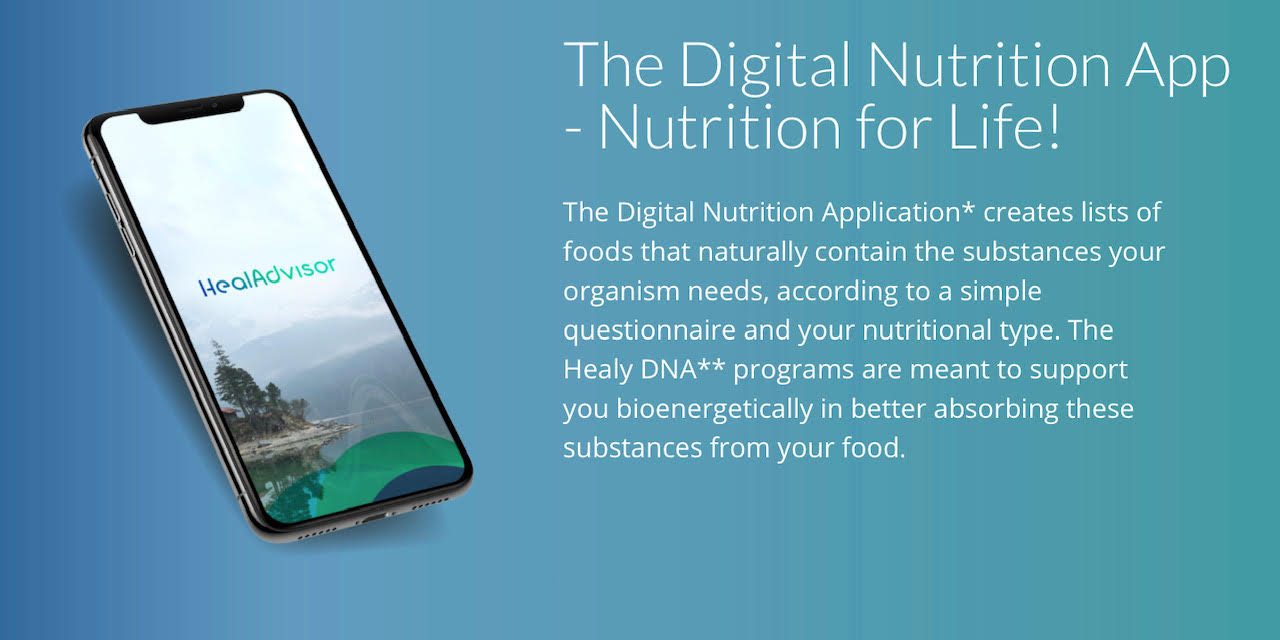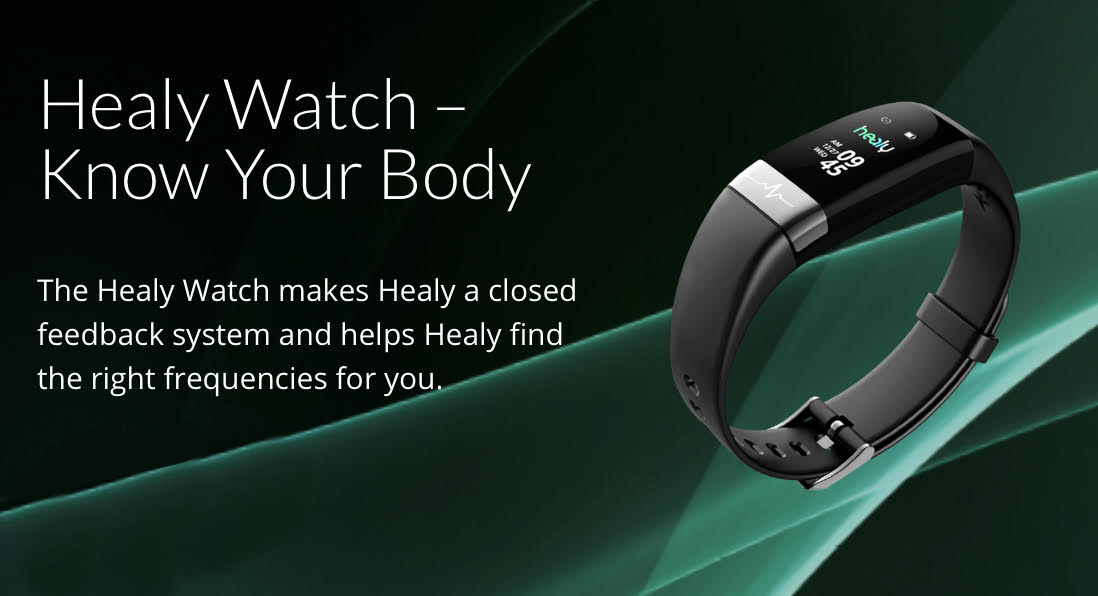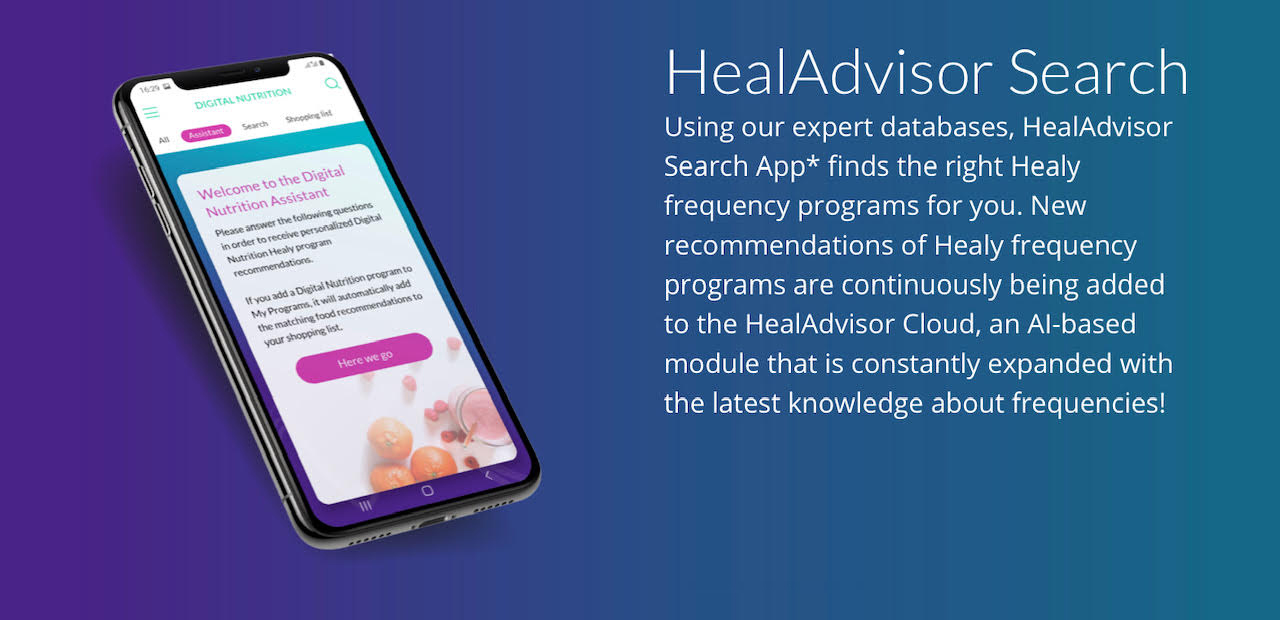 The Healy Digital Nutrition App
It supports healthy and balanced nutrition without excessive reliance on expensive food supplements. Continuously identifies the vital substances that best support your wellbeing.
Using the Digital Nutrition App (DNA for short) supports your ability to assist your body in the absorption of vital substances from your food.
Selects individual Healy DNA* frequency programs for you.
Creates lists of foods that naturally contain the substances you need.
Resonance frequencies are assigned to individual substances in the Healy programs. These frequencies are meant to bioenergetically support you to better absorb these substances from your food.
Balanced nutrition combined with Healy DNA frequencies may provide you with better bioenergetic support than only relying primarily on manufactured supplements.
The Healy Watch™*
It is much more than just an ordinary fitness tracker or a smart watch. It is an integral part of the Healy World product family and a valuable addition to Healy; an important building block in a new and revolutionary wellness and balance system! It can be used alone or connected to a Healy through the Healy Watch Connector App.**
* Healy is a trademak of Healy International AG
** Requires monthly subscription which will auto-renew monthly. You can cancel your subscription prior to the date it renews to avoid being charged for the next month.
The Healy Watch makes Healy a closed feedback system for body and mind. It measures your bioenergetic state through an analysis of BRA (Bioenergetic Rhythm Analysis) and HRV (Heart Rate Variability). Quickly and easily.
Measuring
- Bioenergetic Rhythm Analysis (BRA)
- Heart rate
- Heart Rate Variability (HRV)
- Stress level
- Sleep: deep sleep, light sleep, sleep heart rate, sleep quality
Healy Fitness Functions
- Healy program determination
- Healy 7 day schedule
- Breathing and meditation exercises
- Sedentary lifestyle warning
- Activity monitoring: steps, distance, calorie consumption, activity time, daily goal, GPS-supported training tracking
- 10 sports: running, cycling, gym, hiking, basketball, football, badminton, tennis, dancing, yoga etc.
The SOS Function
Gets help in emergencies quickly and easily: long press on the control button sends an emergency message through your smartphone with your location to your predefined emergency contact via SMS.¹
¹ The SOS function only sends a message to the contact number you have provided; it does not notify emergency services, such as fire or police.
Finding Programs
The evaluation of the parameters gained through the Healy Watch measurements results in recommendations for Healy programs that provide you with optimal balance for your body.

Prices: please note that Healy is available in more than 50 countries and prices may differ in each country.
Healy Gold
Healy hardware incl. Healy App with connection to the Medical Cloud, the program pages Gold Cycle and you can choose an additional program group.
451,06 €
incl. VAT.
Healy
Holistic Health
Healy hardware incl. Healy App with connection to the Medical Cloud and the program pages Gold Cycle, Pain / Psyche, Mental Balance, Bioenergetic Balance 1 + 2, Skin, Sleep, Meridians 1 + 2.
904,85 €
incl. VAT.
Healy Holistic
Health Plus
Healy hardware incl. Healy App with more than 120 different frequency programs from 16 categories for all areas of life and connection to the Medical Cloud.
1.358,62 €
incl. VAT.
Healy
Resonance
Healy Hardware incl. Healy Apps with Healy Holistic Health Plus and Healy Resonance with Aura and Resonance module; incl. connection to the Medical Cloud.
2.266,19 €
incl. VAT.
Here you can find a GUIDE TO QUICK START
Here you can find the HEALY PROGRAMS
Here you can find the HEALY ANALIZE MANUAL
IF YOU HAVE QUESTIONS contact me by e-mail. Please write "HEALY' in the subject of your e-mail.
My experience with Healy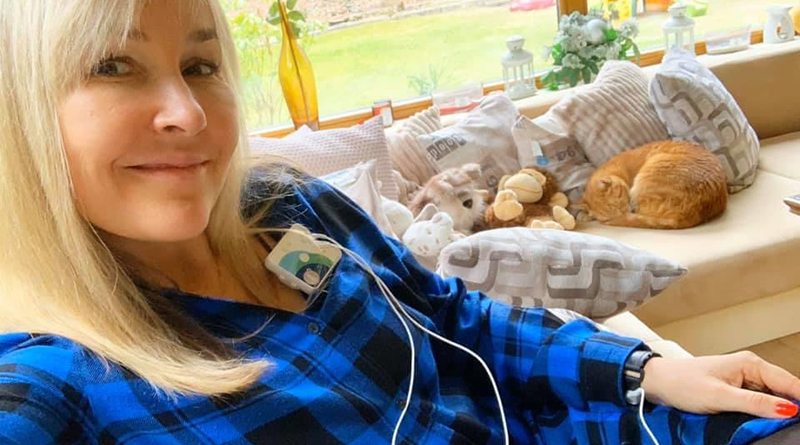 I've tested it on myself and my family and am completely fascinated!
It has improved our sleep quality, helped to heal flu very quickly, helps to keep fit and to feel more energetic, releases pain (for example headache, back pain or pain in the joints).
I have been using Healy since Frebruary 2020. It is a quality medical product developed, produced and certified in Germany. It regulates cell membrane voltage which is important in order to have healthy cells ( or in shortcut – to be healthy).
There are programs (over 120) for cold, detox, bioenergetic balance, pain of different origin, depression, energy, skin, aging, sleeping disorders, concentration, stress etc.
I asked four of my different doctors about the healing properties of it and all had a very positive opinion!
I would wish all my friends could benefit from it!