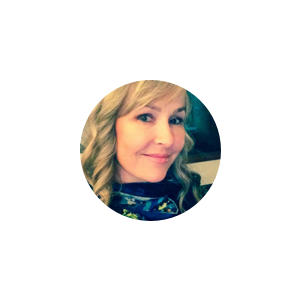 One of my biggest passions is travelling (I have visited over 40 countries so far). I love discovering new places and cultures. I love getting to know people. Travelling gives me a different perspective on my life. I truly believe that it depends on us how we perceive our reality which in turn can have a huge influence on the future events of our life. I have noticed that the more positively I approach my life and everyday challenges, the more positive things happen around me. I meet more and more positive and wonderful people..
My other passion is to gain knowledge on the subject of health, wellbeing and spiritual development. Since I have been diagnosed by the 'non curable' hashimoto disease (in July 2015) I have read and made a lot of research work in the field of natural and alternative medicine. I have been able to prove to doctors and mainly to myself that everything is possible. Thanks to the change in diet and lifestyle I have managed to say good-bye to hashimoto and as a result have decided to pursue expanding my knowledge on health and wellbeing as well as on improving the health of my family. I have four sons and as one may appreciate this is quite a challenge, however, this gives me huge motivation and satisfaction.
I'm constantly learning, and the more knowledge I have, the more I realize how much I still don't know. Despite this I love sharing the knowledge that I have and receiving feedback which only helps deepening it. I feel extremely happy when people tell me that thanks to my advice they have managed to implement positive changes into their lives. This happens more and more often.
I have attended several wonderful seminars during the last 3 years, which have had a tremendous influence on the way I look at life. I have been to a number of events by Wayne Dyer, Gregg Braden, Deepak Chopra, Joe Dispenza, Nick Vujicic, Tony Robbins. In Poland I attended events organized by Art of Living with Sri Sri Ravi Shankar and attended Jerzy Zieba's seminars. My dream is to bring these people to Poland so that they can share their knowledge and wisdom with the Polish audience.
Before I gave birth to my 4th son (in 2014), for 10 years I had been successfully organizing conferences promoting Poland (both in Poland and abroad) through my company Roadshow Polska. This did give me a lot of satisfaction at the time but at a certain moment I realized that my calling is to share my knowledge and to help people so that they can do the same to others…