BILANS BIOLOGICZNY – ZAPOBIEGANIE I ZMNIEJSZENIE RYZYKA WYSTĘPOWANIA CHORÓB
Gorąco zachęcam Was do przeczytania poniższego tekstu o ocenie stanu biologicznego organizmu. Sama jestem w trakcie wykonywania badań. Jako pierwszy etap, zaliczyłam trwający ponad godzinę dogłębny wywiad przeprowadzony przez lekarza, Dr. Piotra Niedziałkowskiego o moim stanie zdrowia, samopoczuciu, stylu życia jakie prowadzę itp. Jednym z pytań było to, jak oceniam w skali od 1 do 10 swoje zadowolenie z życia🙂. Ciekawe jak Wy swoje byście ocenili🙃 Warto się nad tym chwilę zastanowić…
Dobra praca, szczęśliwa rodzina, mieszkanie, samochód, dalekie podróże i coraz to nowe marzenia do spełnienia… aż pewnego dnia, w ciągu kilku chwil, wszystko przestaje mieć znaczenie w obliczu choroby. Zaczynamy walkę o własne zdrowie – odwiedzamy lekarzy, poddajemy się długotrwałemu leczeniu i kosztownym zabiegom. To powoduje, że stajemy się ciężarem dla bliskich, tracimy energię i chęć do życia, wpadamy w depresję. Życie przestaje mieć sens…
Większość chorób rozpoczyna się w dzieciństwie, mimo iż objawy dostrzegamy dopiero w wieku dorosłym lub na starość. Wobec tego, czy możemy im zapobiec lub zmniejszyć prawdopodobieństwo ich wystąpienia? I co zrobić, żeby żyć długo i zdrowo?
Czy można zapobiec chorobie lub zmniejszyć prawdopodobieństwo jej wystąpienia? Co zrobić, żeby żyć długo i zdrowo?
Współczesna medycyna daje nam taką możliwość dzięki Profilaktycznym Bilansom Biologicznym.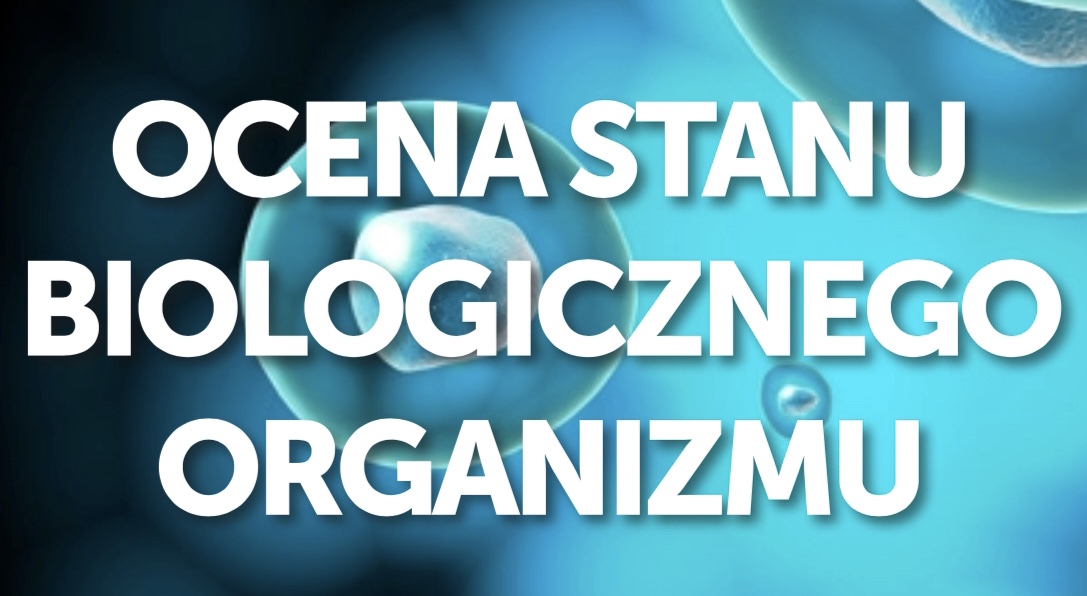 BILANSE BIOLOGICZNE
Od kilku lat na świecie i w Polsce wykonywane są szczegółowe bilanse biologiczne, dzięki którym można w wyjątkowo precyzyjny sposób określić stan zdrowia danej osoby. Jest to niezwykle trudna analiza, która wymaga od lekarza dużego zaangażowania. Każdemu pacjentowi lekarz poświęca łącznie od 3 do 5 godzin (wywiad lekarski – 1,5 godziny, wizyta kontrolna – 1 godzina, praca własna lekarza, analiza danych – 2–3 godziny).
Bilanse biologiczne są wykonywane na podstawie badań krwi, moczu, kału czy śliny. Otrzymane po 4–6 tygodniach wyniki wykorzystuje się w celu oceny ryzyka wystąpienia dysfunkcji poszczególnych układów:
• zaburzeń równowagi układu immunologicznego,
• subklinicznych stanów zapalnych,
• niedoborów i nadmiarów poszczególnych mikroelementów, hormonów i witamin,
• zaburzeń na poziomie obrony antyoksydacyjnej,
• jakości flory jelitowej, itd.
Wyniki te korelowane są, zgodnie z najnowszymi badaniami naukowymi, z oceną względnego ryzyka zachorowania. Zaburzenia badanych parametrów odnoszących się do stanu zdrowia pacjenta mogą sprzyjać wystąpieniu chorób, które ujawnią się dopiero w przyszłości.
Zbyt późne zajęcie się problemem (czyli po wystąpieniu zawału, udaru, nowotworu, amputacji stopy cukrzycowej itd.) może wiązać się z wielolekową terapią przez długie lata, niepełnosprawnością czy nawrotem choroby i śmiercią. Dlatego warto zyskać dokładne dane na temat stanu własnego organizmu, by móc o siebie odpowiednio zadbać.
Profilaktyczne Bilanse Biologiczne PBB są przeprowadzane z wykorzystaniem ultranowoczesnej technologii i dlatego tak precyzyjne.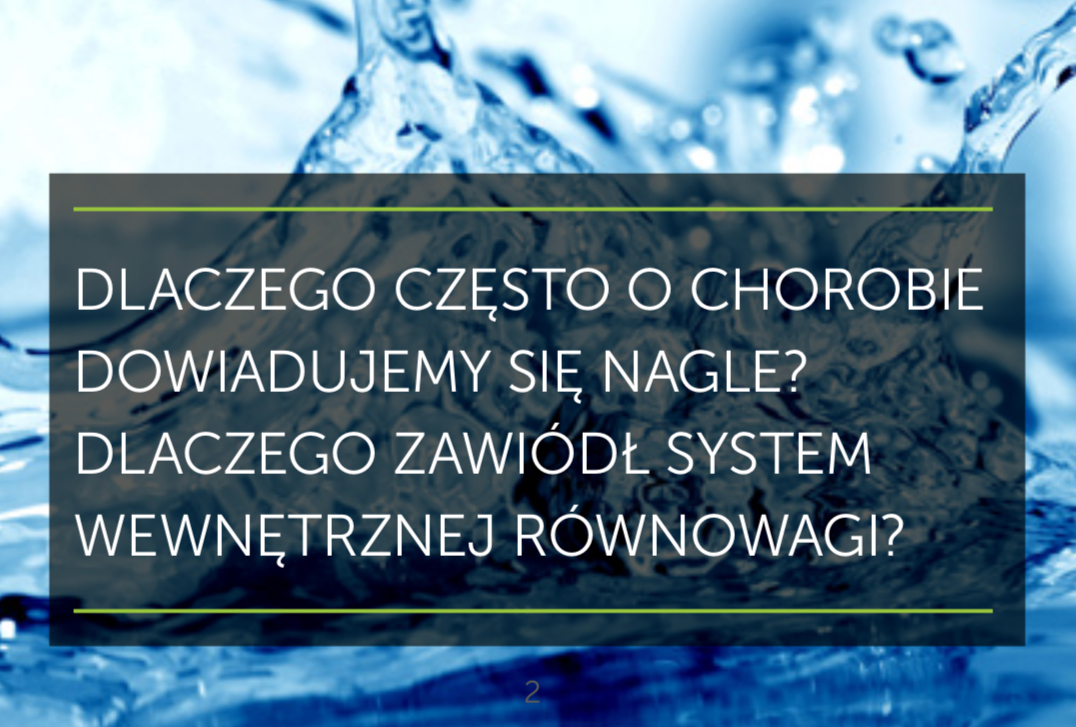 DLA KOGO SĄ PRZEZNACZONE BILANSE BIOLOGICZNE?
Bilanse biologiczne są propozycją dla każdego i na każdym etapie życia. Poniżej kilkanaście spośród wielu wska zań do wykonania bilansu:
-złe samopoczucie pomimo prawidłowych wyników badań standardowych,
-obciążenie rodzinne chorobami, takimi jak: nowotwory, zawały, udary, cukrzyca, choroby neurologiczne i inne,
-chęć zmniejszenia możliwości wystąpienia chorób u dotychczas zdrowych dorosłych i dzieci,
-uczucie przewlekłego zmęczenia,
-przebyte lub przebywane właśnie choroby: zawał, udar, cukrzyca, nowotwory, zaburzenia neurologiczne i inne,
-trudności w zajściu w ciążę lub wzmocnienie organizmu przed prokreacją (dla matki i ojca),
-przyjmowanie hormonów lub leków o szerokim spektrum działań niepożądanych,
-zaburzenia snu,
-uprawianie sportu – w celu poprawy wydolności
organizmu,
-nawracające i częste infekcje,
-przewlekły stres lub zaburzenia nastroju,
-wszelkie problemy skórne,
-zaburzenia wagi ciała,
-przed ważnymi wyzwaniami życiowymi,
-poszukiwanie przyczyn różnych dolegliwości, których nie udało się do tej pory zdiagnozować.
Dzięki przeprowadzeniu bilansu możemy bardzo wcześnie ocenić zaburzenia na poziomie komórkowym, czyli tam, gdzie mają początek choroby przewlekłe.
CZYM RÓŻNIĄ SIĘ BILANSE BIOLOGICZNE OD STANDARDOWYCH BADAŃ ZLECANYCH W GABINECIE?
Badania zlecane podczas standardowej wizyty służą zazwyczaj zidentyfikowaniu choroby czy też stanu przedchorobowego, jak np. nadciśnienie tętnicze, zaburzenia lipidowe, cukrzyca, niedokrwienie, nowotwór. Są bardzo ważnym elementem diagnostyki, dlatego powinny być wykonywane co kilka lat.
Badanie, które nazywamy Profilaktycznym Bilansem Bio- logicznym PBB, wykorzystuje się z kolei w celu oceny ryzyka wystąpienia zaburzeń poszczególnych układów. Dzięki bilansom biologicznym pacjent zyskuje szansę, by obniżyć ryzyko wystąpienia różnych chorób. Przekłada się to także na jego wydajność (np. lepsze oceny na egzaminach, mniejsza absencja w pracy) oraz zdolność adaptacji do środowiska fizycznego, psychicznego i społecznego. Umiejętność adaptacji odgrywa obecnie ogromną rolę, ponieważ stres i zmiany, na jakie jesteśmy ciągle narażeni, są niedłączną częścią współczesnego świata.
PRZYGOTOWANIE
DO BILANSU BIOLOGICZNEGO
Bilans biologiczny nie wymaga szczególnego przygotowania. Pacjent powinien zarezerwować sobie czas na wywiad z lekarzem prowadzącym bilans, tak aby nikt i nic nie przeszkadzało podczas wizyty. Warto zabrać ze sobą wszystkie wyniki badań przeprowadzanych w ciągu życia, karty informacyjne leczenia szpitalnego i listę przyjmowanych leków, suplementów i ziół. Jeżeli pacjent nie wykonywał badań, lekarz zleci niezbędne, standardowe badania dotyczące zgłaszanych dolegliwości.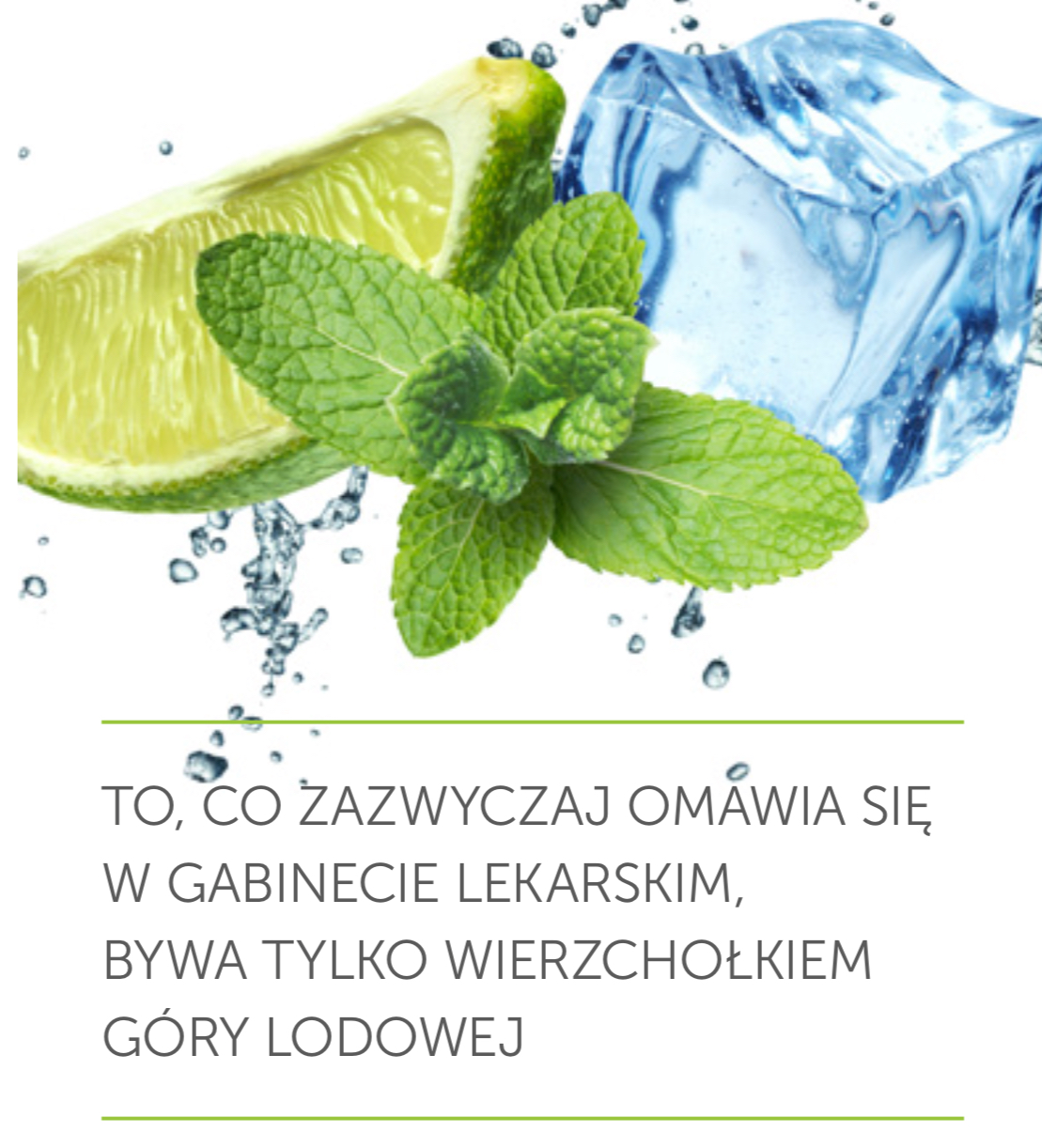 CZY BILANSE BIOLOGICZNE SĄ LEPSZE
OD BADAŃ GENETYCZNYCH?
Nie ma badań gorszych i lepszych. Są takie, które przedstawiają w różnych aspektach stan funkcjonowania naszego organizmu.
Bilanse biologiczne nie obejmują badań genetycznych. Genetyczna predyspozycja może się ujawnić lub nie. Zależy to w dużej mierze od stanu organizmu, który jest oceniany podczas bilansów. Zdrowie to stan równowagi różnych parametrów całego systemu. Zaburzenie tej homeostazy zapoczątkowuje proces, który prowadzi do choroby. Im bardziej oznaczane parametry są bliskie Optymalnym Wartościom Zdrowia i im bardziej równowaga fizjologiczna jest prawidłowa, tym mniejsze jest ryzyko zachorowania. Dążenie do przywrócenia równowagi organizmowi poddawanemu badaniom należy do działań niespecycznych, to znaczy nieukierunkowanych na daną jednostkę chorobową, lecz na stan całego systemu (organizmu).
KORZYŚCI WYNIKAJĄCE Z WYKONANIA
BILANSU BIOLOGICZNEGO
Często spotykamy się z sytuacją, że medycyna bywa bezradna. Z jednej strony ratujemy pacjentów chorujących niezwykle ciężko, np. na nowotwory, po zawałach czy udarach, z drugiej wiemy, że jest to najczęściej początek poważnych problemów zdrowotnych. Niekiedy nawrót dolegliwości to tylko kwestia czasu.
Coraz więcej pacjentów zgłasza się z kilkoma problemami zdrowotnymi, prosząc o znalezienie przyczyny. Wielu też leczy się samodzielnie, "na ślepo" stosuje suplementację, co niekiedy bywa wręcz szkodliwe dla ich zdrowia. Możemy to zaobserwować na podstawie wyników Profilaktycznych Bilansów Biologicznych. Pacjent często stara się oddalić moment przekazania mu przez lekarza ostatecznej, niekorzystnej diagnozy. Dzięki przeprowadzeniu bilansu biologicznego można wcześnie przewidzieć zaburzenia na poziomie komórkowym, a tym samym sprawdzić, czy istnieje ryzyko choroby. Dzięki precyzyjnym wynikom i opartej na nich diagnozie istnieje duża szansa poprawienia parametrów do poziomu obowiązującego w ramach Optymalnych Wartości Zdrowia, co zmniejsza ryzyko wystąpienia choroby.
Jeżeli przykładowo u pacjenta występuje niedobór witaminy B9, która hamuje katabolizm homocysteiny i powoduje jej akumulację, to należy jej poziom uzupełnić. Wpływa to nie tylko na zmniejszenie ryzyka chorób oraz zaburzeń psychicznych, jak i zminimalizowanie ryzyka wystąpienia osteoporozy czy chorób płodu.
JAK CZĘSTO NALEŻY WYKONYWAĆ BILANS BIOLOGICZNY?
Częstotliwość badań zależy od stanu wyjściowego. Jeśli odstępstwa od normy są duże, najpierw trzeba dążyć do poprawienia wyników. Kontrolne badanie wykonuje się po 9 miesiącach, co zwykle wystarcza na kilka lat. Bilans biologiczny warto również przeprowadzić z powodu ważnych, stresujących wydarzeń w życiu, np. przeżywamy żałobę, rozwód, poronienie, rozstanie, przechodzimy menopauzę, często rodzimy w krótkich odstępach czasu, zmieniamy pracę na bardziej odpowiedzialną. W trudnych dla nas momentach życia może dojść do rozchwia- nia stanu równowagi organizmu, a to bywa początkiem choroby, o ile na czas nie uda się przedsięwziąć odpowiednich kroków zapobiegawczych.
BILANSE BIOLOGICZNE
I CHOROBY NOWOTWOROWE
Mimo że wzrasta liczba zachorowań na choroby nowotworowe, onkologia odkrywa coraz lepsze metody leczenia. Jednak co się dzieje z pacjentami, którzy pozostają przez kilka lat pod kontrolą onkologiczną? Czy robimy dla nich wszystko, co jest możliwe na obecnym etapie wiedzy? Czy zabezpieczamy ich przed nawrotem choroby lub wystąpieniem kolejnego nowotworu?
Zazwyczaj po 5 latach od wyleczenia choroby nowotworowej, o ile nie nastąpi jej nawrót, uznaje się pacjenta za zdrowego. Czy jednak tak jest? Dlaczego u części tych pacjentów nowotwór pojawia się ponownie? Dlaczego organizm nie potra zwalczać komórek nowotworo- wych, chociaż powinien? Jaka jest tego przyczyna? Warto szukać na te pytania odpowiedzi, bo często są one na wyciągnięcie ręki.
POSTĘPOWANIE LECZNICZE PO OTRZYMANIU BILANSU
Po analizie bilansu biologicznego każdy pacjent otrzymuje indywidualne zalecenia, które ustalane są na podstawie stwierdzonych odchyleń. Mowa tutaj o terapii polegającej na celowanym odżywianiu, mikroodżywianiu (witaminy, minerały, aminokwasy, kwasy tłuszczowe) i immunomodulacji za pomocą odpowiednio dopasowanych probiotyków. Zastosowanie właściwych suplementów poprawia odporność organizmu. Przyjmowanie jednak suplementów bez konsultacji z lekarzem może prowadzić do rozregulowania organizmu. Warto pamiętać, że w przypadku choroby zazwyczaj musimy przyjmować wiele preparatów farmakologicznych, a każdy z nich ma swoje działania niepożądane. Często zestaw wielu leków jest niezbędny w procesie leczenia, ponieważ pacjenci zgłaszają się zbyt późno, ignorując pierwsze symptomy choroby. Niemniej jednak w licznych sytuacjach z pewnością można starać się przywrócić równowagę i doprowadzić organizm do prawidłowego funkcjonowania zamiast stosować wiele leków. I tak na przykład, alternatywą dla długotrwałej farmakologicznej terapii psychiatrycznej jest podaż prekursora serotoniny (protein bogatych w tryptofan, witaminy B6, magnez) i usprawnienie funkcjonalności receptorów poprzez odpowiednie dawkowanie wielonienasyconych kwasów tłuszczowych Omega 3, których deficyt obserwujemy u większości pacjentów wykonujących bilans biologiczny. Oba podejścia, farmakologiczne i suplementacyjne, uzupełniają się, gdyż działają w odmiennych obszarach. Jednak farmakologia powinna być stosowana dopiero w chwili, gdy ukierunkowane na zdrowie podejście pro laktyczne nie przynosi poprawy lub gdy ryzyko choroby jest zbyt duże.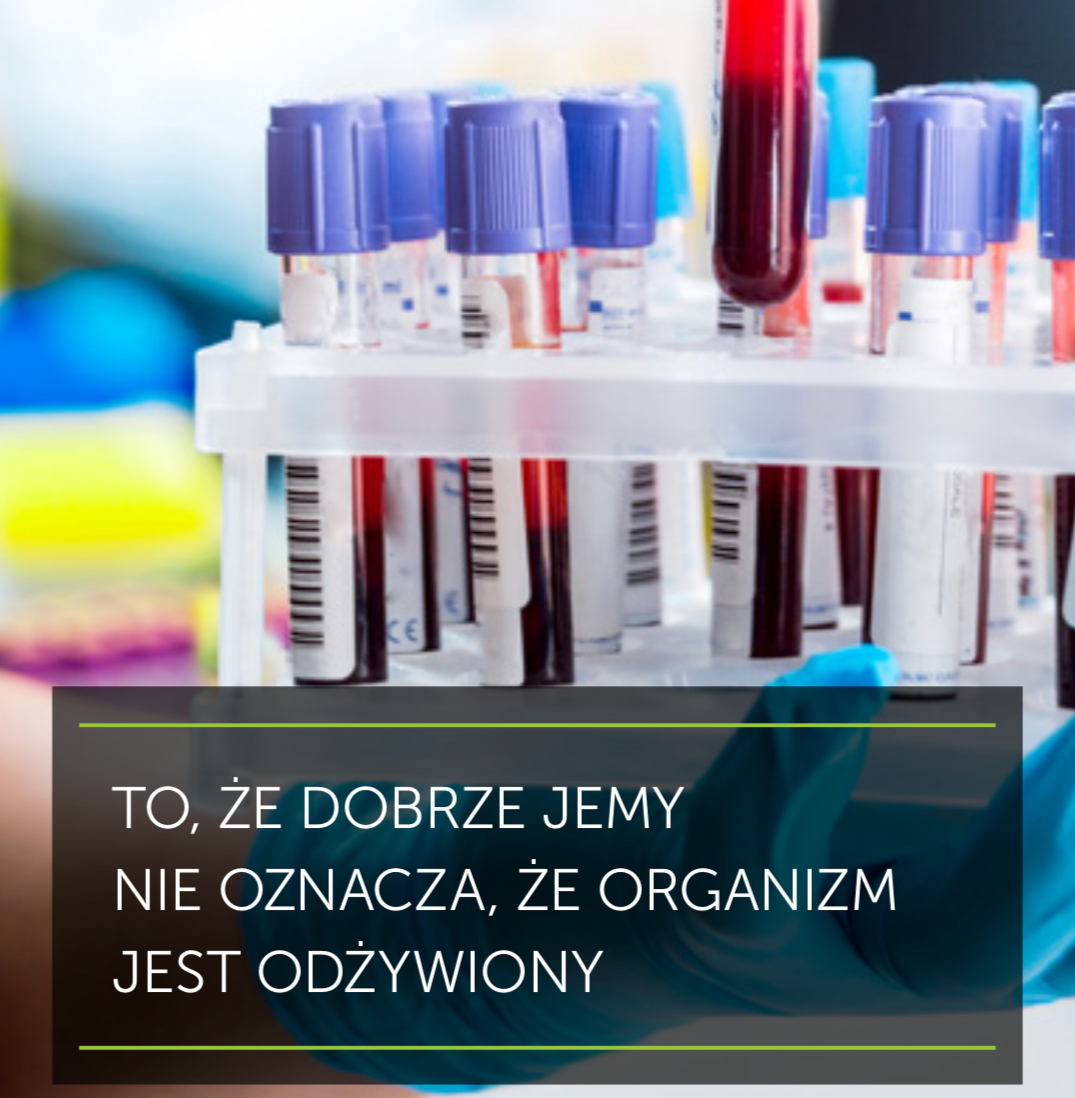 DLACZEGO WARTO PODDAĆ SIĘ OCENIE STANU BIOLOGICZNEGO ORGANIZMU?
Na podstawie wywiadu i specjalistycznych
badań laboratoryjnych wnikliwie oceniamy stan organizmu.
Każdy pacjent jest leczony w sposób spersonalizowany.
Odpowiednio wcześnie skorygowane parametry znacznie zmniejszają ryzyko wystąpienia chorób. Wyrównanie niedoborów i zaburzeń wzmacnia organizm i pozwala lepiej funkcjonować. Przywrócenie wewnętrznej homeostazy to szansa na zdrowsze potomstwo.
Indywidualna ocena wyników badań i celowana terapia to szansa dla chorych przewlekle, którzy stracili nadzieję na poprawę zdrowia.
Dzięki ocenie stanu biologicznego spowalniamy procesy starzenia i optymalizujemy efekty zabiegów odmładzających.
W przeciwieństwie do badań genetycznych uzyskujemy realny stopień zagrożenia chorobami. W przypadku wyników badań genetycznych choroba może, ale nie musi się ujawnić.
Badanie kontrolne wykonuje się po około 9 miesiącach.
MĄDRE WYBORY
Każdemu z nas życie przynosi zdrowotne niespodzianki. Niektóre z nich są osobistą i rodzinną tragedią. Kiedy objawy choroby nie występują, wierzymy, że nigdy nie zachorujemy lub mówimy, że nie dożyjemy starości. Kiedy jednak pojawiają się dolegliwości, czekamy tak długo, aż nie pozwalają nam normalnie funkcjonować. Wtedy udajemy się do lekarza po pomoc. Ignorowanie początkowych symptomów, które nazywam objawami "niewinnymi" lub "zwiewnymi", to jak wyłączanie wskaźnika kończącego się paliwa w samochodzie. Wyłączyć możemy wszystko, ale do czasu… Wcześniej czy później samochód przestanie jechać…
W dobie nowoczesnej medycyny możemy wpłynąć na prawdopodobieństwo pojawienia się problemów zdrowotnych lub odsunąć je w czasie. Nawet jeżeli ostatecznie wystąpią, ich nasilenie będzie o wiele mniejsze, a my spokojniejsi, że zrobiliśmy dla siebie i naszych najbliższych wszystko, co było możliwe. Wszak życie jest tylko jedno, a zdrowie nie ma ceny.
Dr n. med. Piotr Niedziałkowski
/specjalista chorób wewnętrznych i alergologii, dyplomowany lekarz medycyny estetycznej, Prezes Polskiego Towarzystwa Lekarzy Medycyny Estetycznej "POLME", Członek Mediprevent, Kierownik Centrum Zdrowej Skóry/
---