MOJA 10-DNIOWA GŁODÓWKA LECZNICZA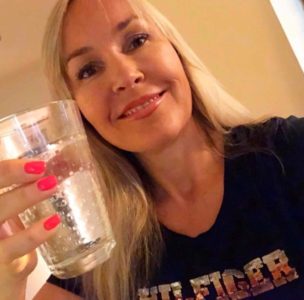 W okresie 16-25.04.2018 odbyłam swoją pierwszą 10-dniową głodówkę na wodzie. Zmotywowała mnie do tego koleżanka, która od ponad 10-ciu lat raz w roku przechodzi taką głodówkę. Powody ku temu miałam różne. Przede wszystkim zrobiłam to dla zdrowia, gdyż 3 lata temu zostałam zdiagnozowana na przewlekłą chorobę (hashimoto, z której długą pracą nad sobą i swoją dietą prawie całkowicie udało mi się wyleczyć. Dodam, że z diety wykluczyłam gluten, nabiał, mięso, kawę i przetworzoną żywność). Chciałam również oczyścić swój organizm z toksyn, bo przecież tyle ich dostarczamy wraz z posiłkami do organizmu na codzień. Dodatkowo chętnie się pozbyłam kilka ekstra kilogramów po zimie😁. Po 10 dniach głodówki waga pokazała mi 7,5 kg mniej i taka utrzymała się do końca całego procesu.
Głodówkę najlepiej jest przeprowadzić na wiosnę. Ta terapia dobroczynnie wpływa na odnowę i siły witalne całego organizmu a zwłaszcza po okresie zimowym.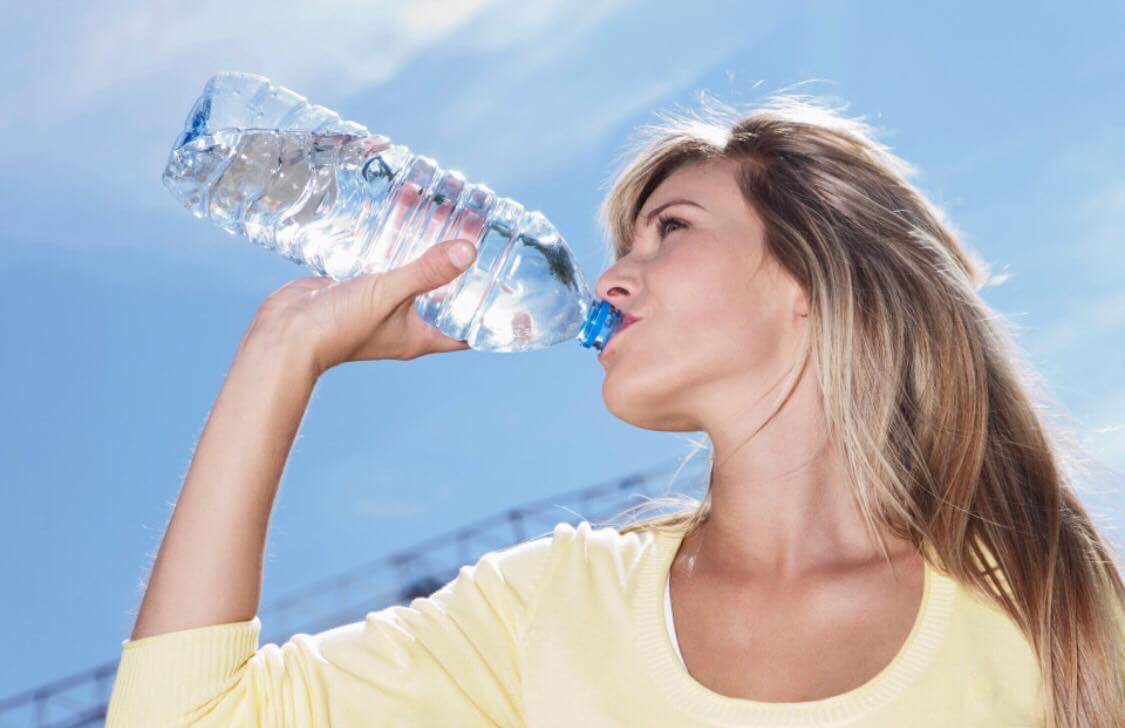 O poście wodnym można znaleźć bardzo dokładny, krótki i bardzo merytoryczny opis na stronie: http://www.glodowka.pl/
Chciałabym zwrócić uwagę na to, iż wyjście z głodówki jest bardzo istotnym elementem całego procesu i należy ściśle przestrzegać zasad (w przeciwnym razie skutki mogą być naprawdę poważne).
Post wodny oznacza, że pijemy tylko wyłącznie wodę przez wszystkie dni postu i absolutnie nic więcej nie wprowadzamy do organizmu. Odstawiamy także przyjmowane na codzień witaminy i suplementy, jak również leki (o ile jest to możliwe – należy to skonsultować z lekarzem oczywiście). Jeśli musimy w tym czasie gotować dla rodziny (ja czasem musiałam), pod żadnym pozorem nie próbujemy smaków, lecz wołamy kogoś do testowania / kosztowania. 😜
Bardzo ważna jest jakość wody którą pijemy podczas postu. Musi ona mieć bardzo dobre parametry. Jeśli chodzi o łatwo dostępne w sklepach wody polecam Evian lub Aqua Panna (w butelkach szklanych). Ja piłam wodę z ze specjalnego systemu, który mam w domu zainstalowany i od ponad 2 lat cała nasza rodzina się cieszy tą wodą, która ma doskonałe parametry; jest to woda krystalicznie czysta, oczyszczona z toksycznej pamięci, antyoksydacyjna, strukturalna, naturalnie zjonizowana, alkaliczna. (Więcej informacji na temat tej wody znajdziecie pod koniec tego wpisu).
Mój pierwszy dzień głodówki był bardzo ciężki, ale sama to spowodowałam nadambitnym pomysłem (wbrew zaleceniom) rozpoczęciem dnia 10 kilometrowym szybkim marszem z samego rana (podczas którego straciłam ponad 1000 kcal), po czym udałam się (do kliniki Vimed) na czyszczenie jelita, co robiłam przez kolejne jeszcze 2 dni (brrrrr😨😵)
Około godziny 15 nie miałam juz siły na nic i resztę dnia spędziłam w łóżku.. (musiałam odwołać ustalone wcześniej na 17.00 ważne spotkanie w banku). Ten incydent więcej już sie nie powtórzył (na szczęście szybko uczę się na błędach a zwłaszcza na własnych 😉🤣😇)
Postanowiłam jednak napisać Wam całą prawdę o procesie który przeszłam – z maksymalną dokładnością (wiele osób mnie o to prosiło).
Drugi i trzeci dzień przebiegł juz prawidłowo ( czyli bez większego wysiłku fizycznego, robiłam tylko krótkie spacery po 5-6 km). Czułam się głodna, drażnił mnie zapach jedzenia. (Mam spora rodzinę – w tym czterech synów, którzy lubią jeść😜). Zrobię małą korektę: czułam sie baaaaaardzo głodna🍗🥘🍣🌮🍕🌭🍔🥞🥐🍯😉😉😉. Na wszelki wypadek poszłam wcześnie spać by nie marzyć o pizzy (hehehehhe)- na marginesie dodam, że nie jadam pizzy.
Od czwartego dnia poczucie głodu zdecydowanie zmalało. Umawiałam się normalnie na spotkania, funkcjonowałam normalnie jak codzień. Aktywności fizycznej nie było prócz krótkich spacerów.
Ósmego dnia przechodziłam tzw. przełom kwasiczy, który następuje zazwyczaj pomiędzy 6 a 9 dniem głodówki. Podczas przełomu występuje największy efekt leczniczy organizmu (o tym też można przeczytać na : http://www.glodowka.pl/ ). Drugi przełom natomiast ma miejsce pomiędzy 17 a 21 dniem głodówki (ale taką dłuższą głodówkę 21 dniową postanowiłam odłożyć sobie na przyszłość 🤣😇). U mnie przełom kwasiczy objawił się potwornym uczuciem zmęczenia i wychłodzenia organizmu. Praktycznie cały dzień przeleżalam pod pierzyną ubrana bardzo ciepło – a na zewnątrz było wtedy ponad 20 C. Na szczęście był to weekend😎🤠.
Dziewiąty i dziesiąty dzień głodówki był już miły, bo to były ostatnie dni i w nie dalekich marzeniach pojawiały mi się w wyobraźni obrazki fajnych posiłków 🍎🍐🍋🥑🥝🥕🥕🥒🍠🍆🍅
Ostatniego dnia pojechałam ponownie na czyszczenie jelit.
Podczas całej głodówki codziennie chodziłam na terapię tlenową w komorze hiperbarycznej. Jest to dość kosztowny zabieg i nie jest konieczny przy przechodzeniu głodówki, jednak taki zabieg dodatkowo wzmacnia organizm i jego odporność. Tlen przenika do czerwonych krwinek, jego stężenie zwiększa się także w osoczu, układzie limfatycznym i płynie mózgowo-rdzeniowym. Ponadto poprawia krążenie krwi, spowalnia procesy starzenia, przyspiesza eliminację tlenku węgla. Stosowana jest również w leczeniu wielu chorób (przewlekłych).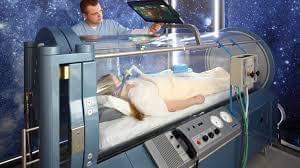 WYJŚCIE Z GŁODÓWKI
Przez pierwsze dwa dni piłam świeżo wyciskany sok z grejpfruta rozcieńczony wodą (w proporcji 1:1). Pierwszy sok smakował cuuuuudownie! 🍊🍊🍊
Trzeciego dnia byłam w podróży do Włoch i piłam wcześniej ugotowany wywar warzywny zmiksowany z warzywami (seler, pietruszka, marchewka, burak, pory). To nie było smaczne 😖😳🙄
Przez 10 dni wychodzenia z głodówki nie wolno używać soli oraz tłuszczy. W związku z tym ten wywar był bez smaku…
W podróży do strukturyzowania wody używałam specjalną podstawkę magnetyczną (o czym też podam więcej info na koniec tego wpisu).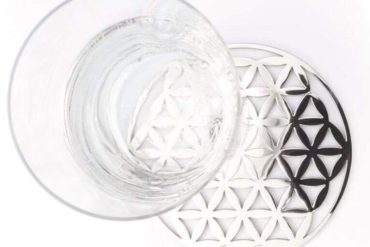 Kolejne dni wychodzenia spędziłam we Włoszech z rodziną oglądając ich jak wszyscy delektują się włoskimi przysmakami i popijają dobrym winkiem…
Moim pierwszym stałym posiłkiem było takie śniadanie w reastauracji w hotelu przy Lago di Caldaro: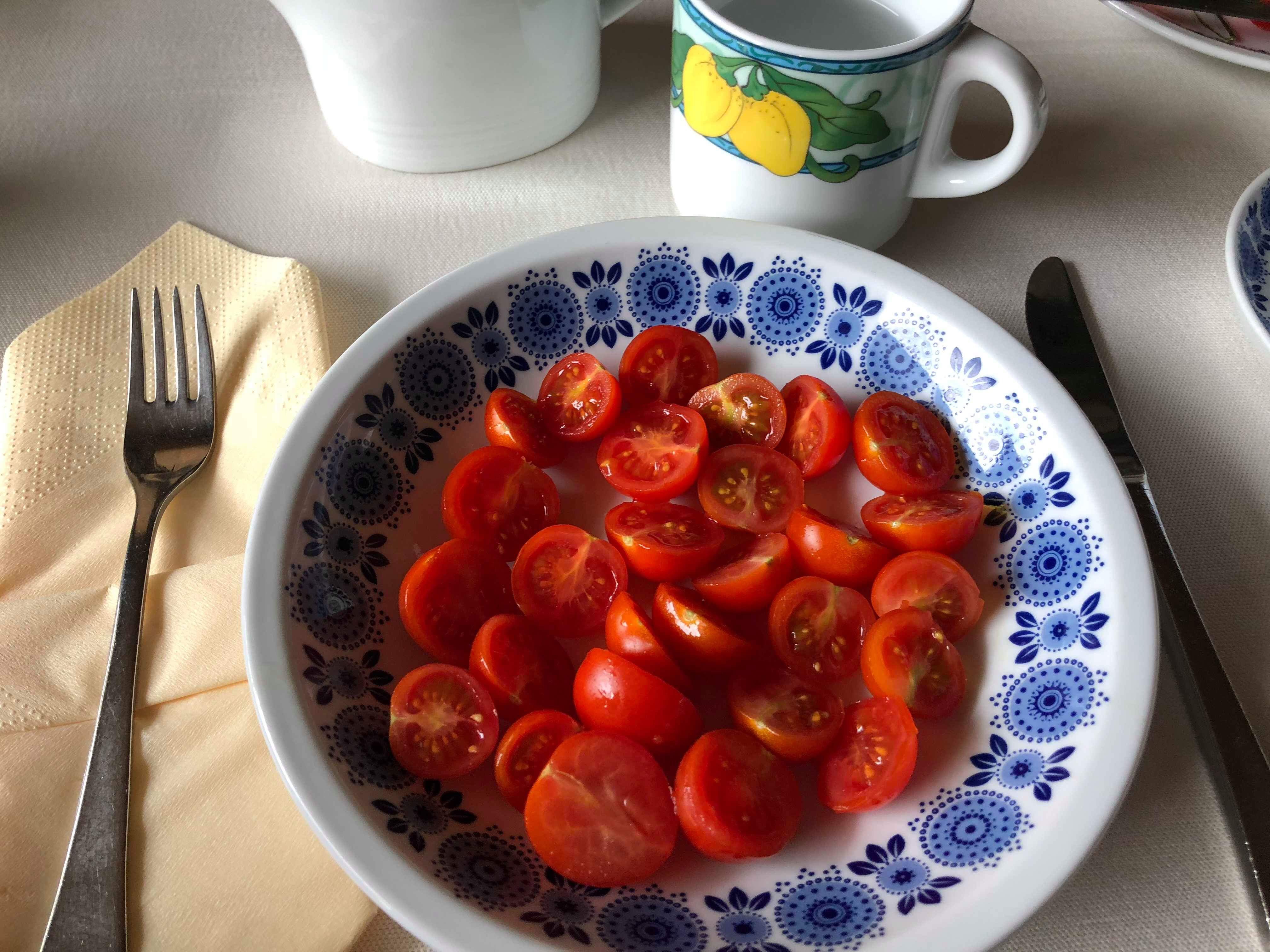 Do tego wypiłam przegotowaną ciepłą wodę z plasterkiem cytryny.
Widoczek z hotelu był przepiękny, więc zamiast delektować się pysznościami delektowałam się widokiem i spacerami.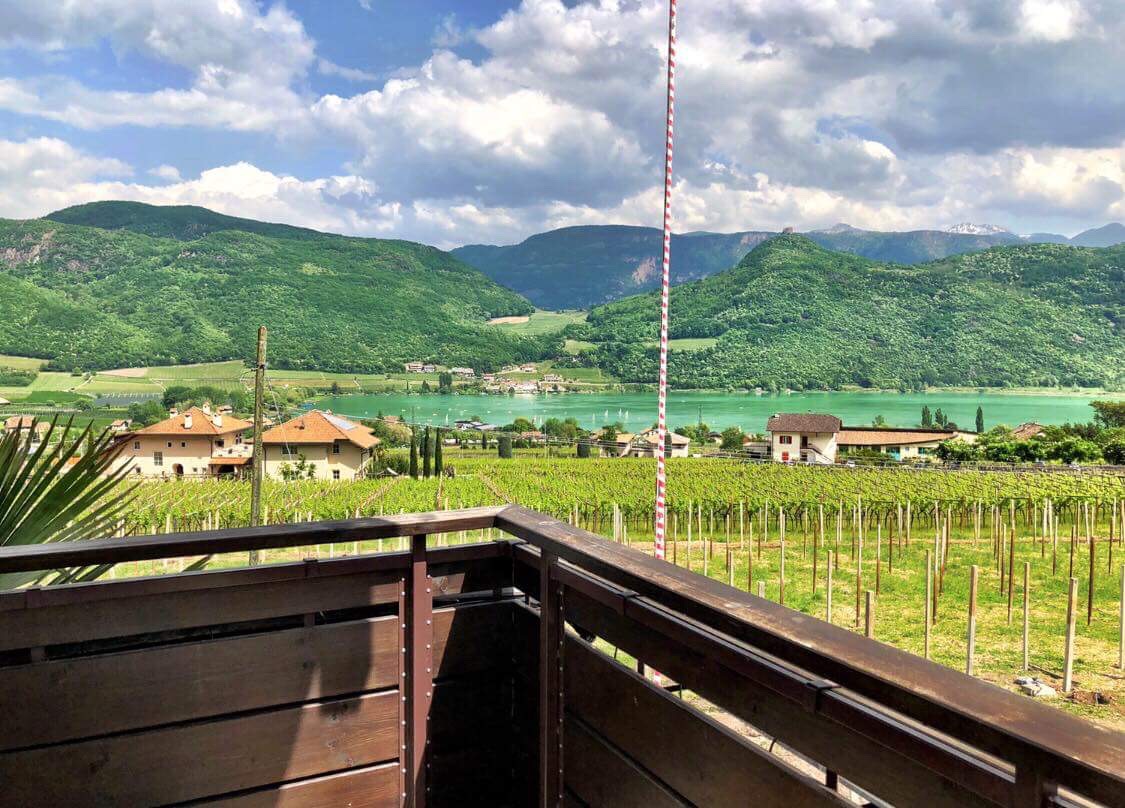 Na lunchyk w pięknym otoczeniu Dolomitów zjadłam sałatkę bez żadnego sosu czy oliwy i soli oczywiście, ale przyprawiłam sobie tymiankiem, oregano i kozieradką. Te przyprawy (oraz jeszcze bio curry i majeranek) nosiłam ze sobą przez cały czas i doprawiałam sobie posiłki.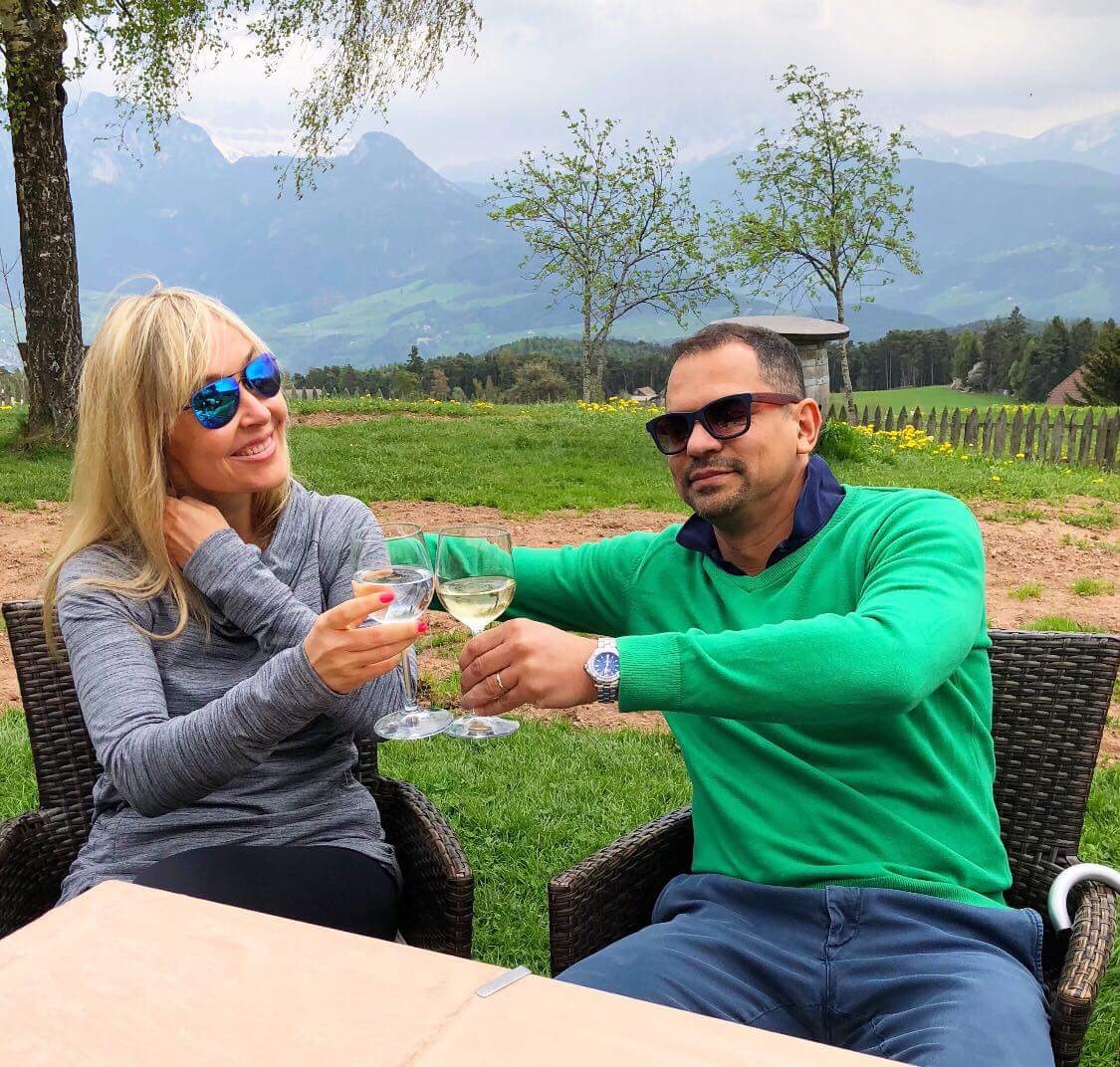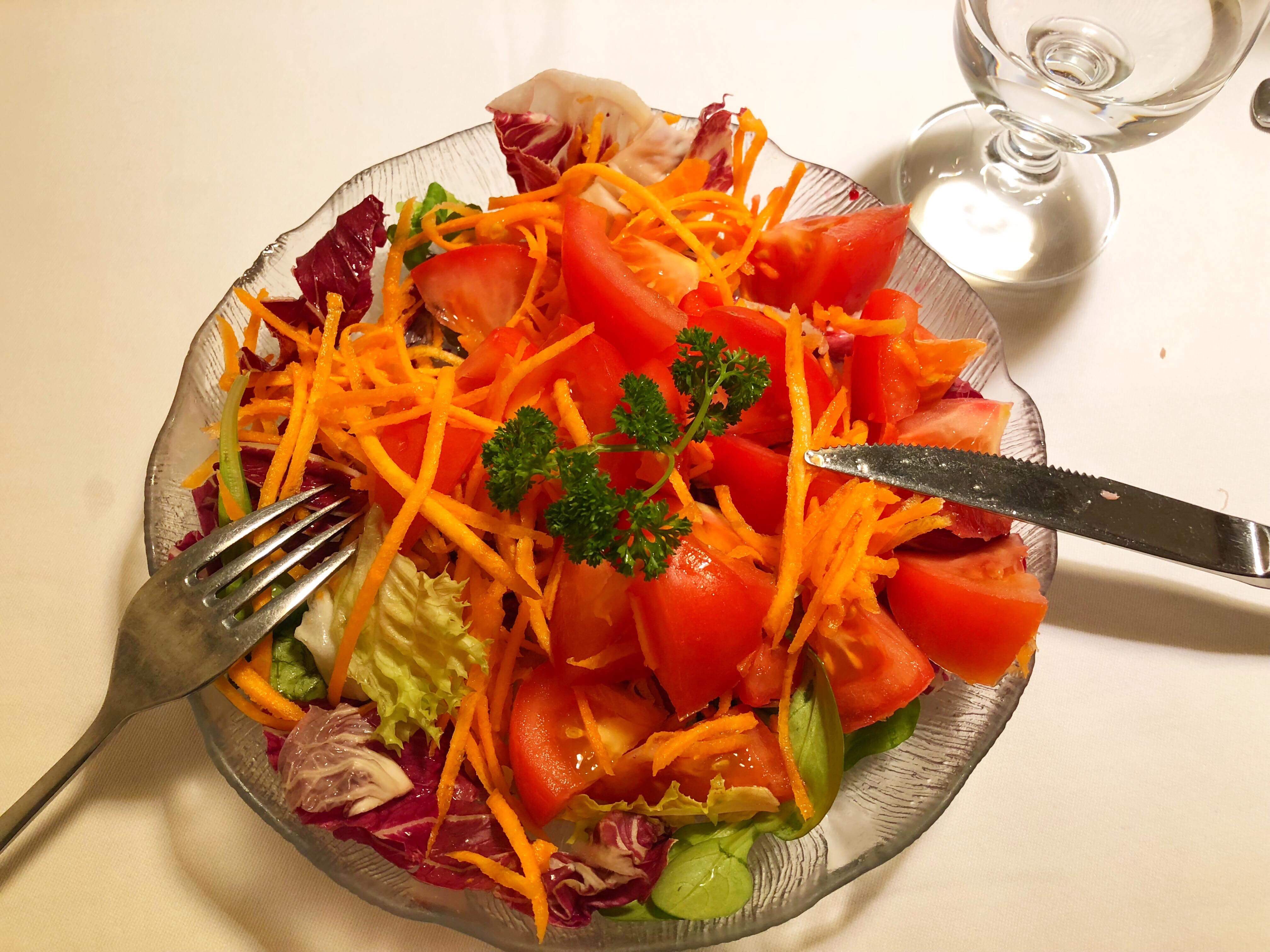 Do hotelu dotarliśmy około 19 więc już nic nie mogłam zjeść. Podczas wyjścia z głodówki nie powinno się jeść po godzinie 18.
Piątego dnia zjadłam przepyszne śniadanie: płatki jaglane na wodzie z suszonymi morelami i jabłkiem. Do tego na deser pomidorki.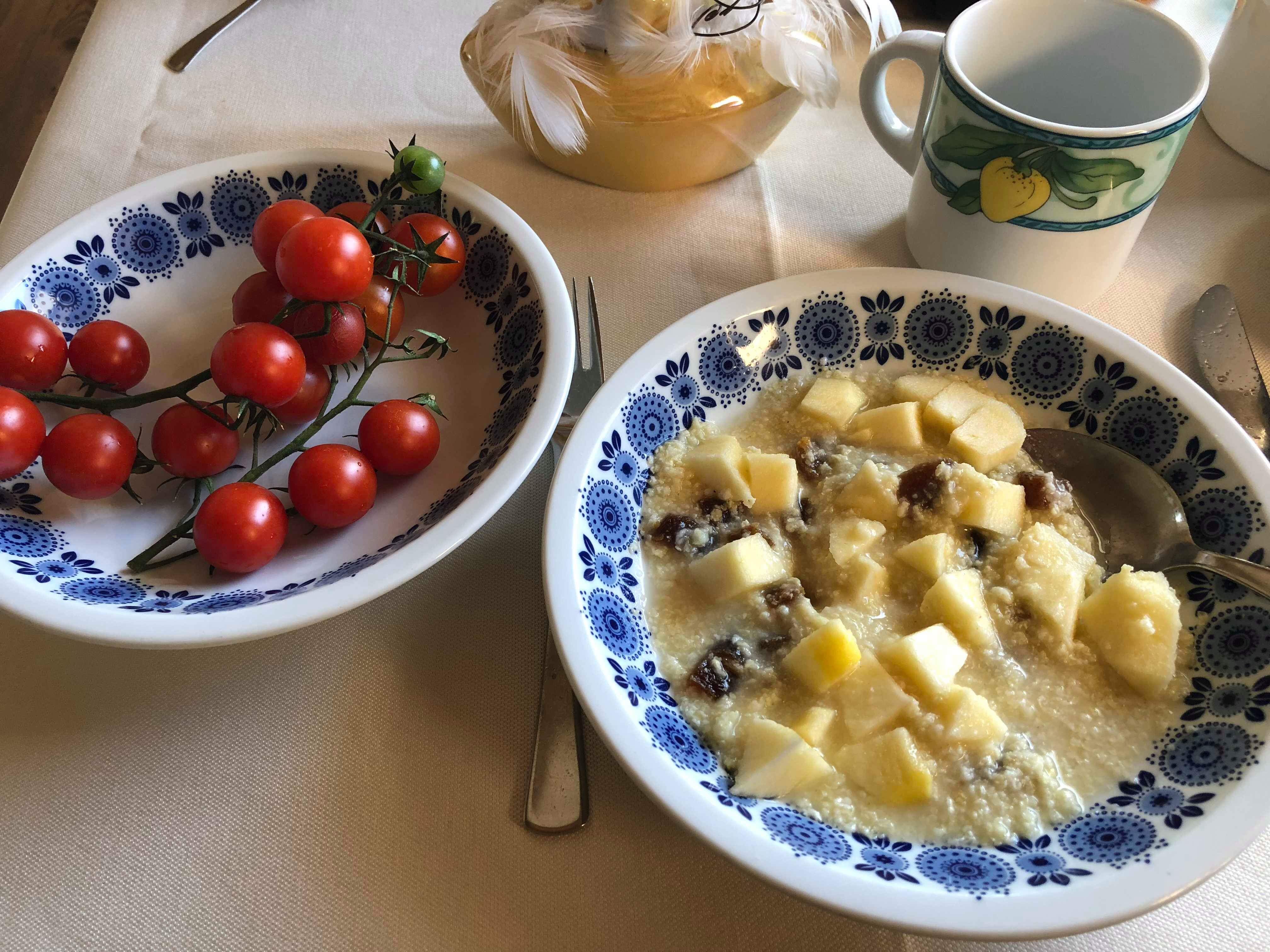 Po głodówce smaki i zapachy odczuwa się bardzo intensywnie.
Zauważyłam również, że spacery, przyroda, kolory też inaczej docierały do mnie niż zazwyczaj, byłam bardziej wyczulona i bardziej wrażliwa, uważna.
Lunch zjadłam w Rapallo (Liguria). Były to gotowane (bez soli) ziemniaki z fenkułami.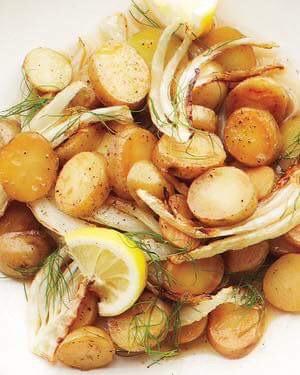 We włoskich knajpach był totalny deficyt warzyw. Ani razu nie udało mi się zamówić więcej niż 3 rodzaje warzyw gotowanych. Brokułów, kalafiora, batatów, szpinaku, karczochów czy kapusty w ogóle nie mieli. Większość knajp miała tylko 2 rodzaje a cały wybór podczas naszego pobytu był taki: ziemniaki, marchew, cukinia, fenkuł. Na deser zjadłam truskawki, które smakowały mi jak chyba nigdy. Były słodkie i soczyste. Na kolacje były pomidorki.
Podczas wychodzenia z głodówki prawie codziennie udawało mi się wstawać wcześnie rano i wyjść na piękne spacery połączone z bieganiem. Nie chciałam za dużo biegać jeszcze, bo nadal mało energii dostarczałam do swojego organizmu.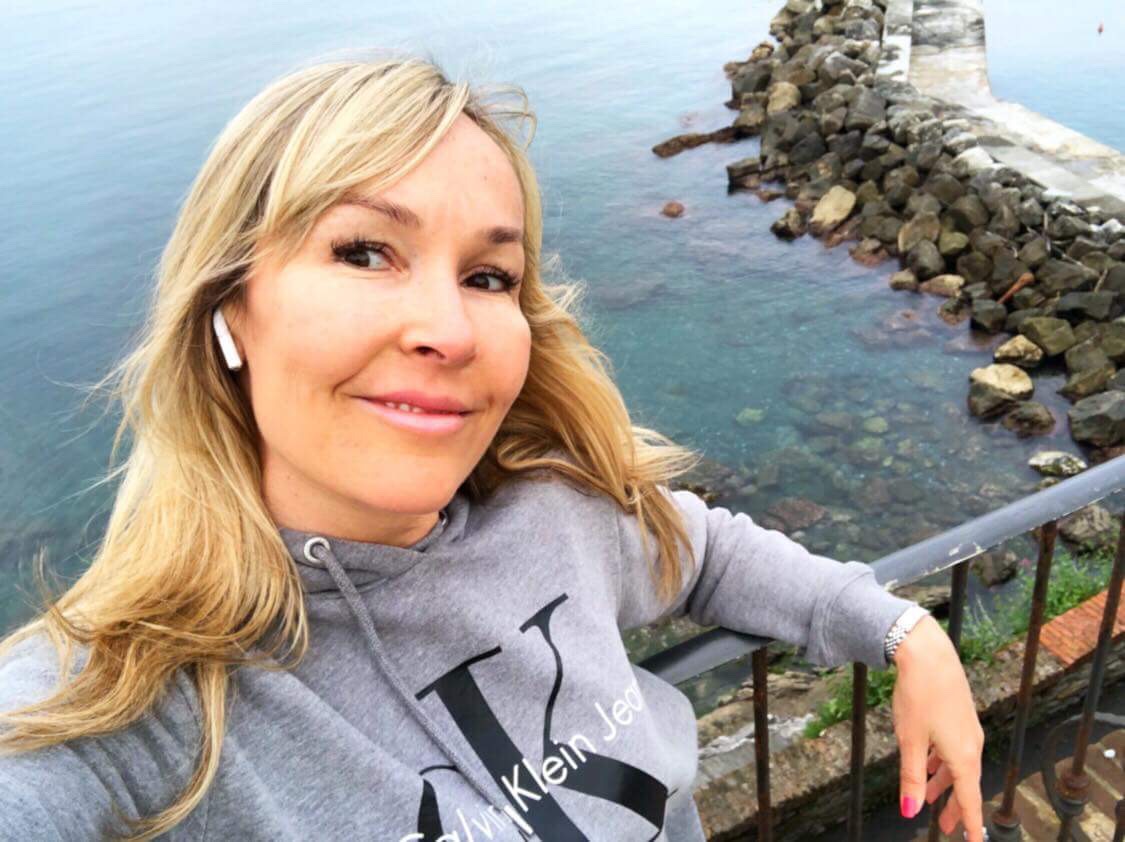 Bardzo pozytywną zmianą było u mnie to, że bez problemu wstawałam wcześnie rano (zanim budzik miał obudzić) bez poczucia zmęczenia. Wcześniej poranne wstawanie stanowiło wielką trudność.
Widoki z moich porannych spacerów: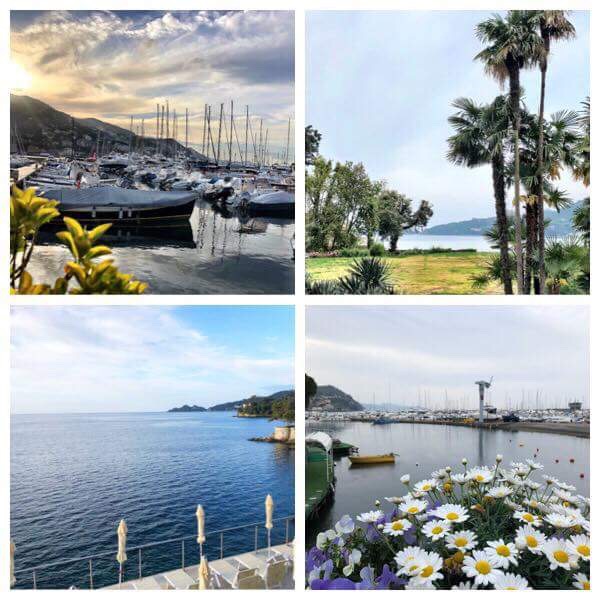 Szóstego dnia na śniadanie zjadłam płatki z quinoa z owocami suszonymi i jabłkiem oraz czerwonego grejfruta. Płatki oczywiście musiałam ze sobą nosic do restauracji hotelowej, bo takich rzeczy nie mieli.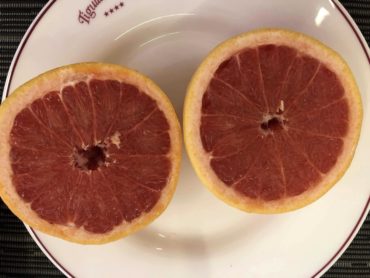 Na obiad pojechaliśmy do przepięknie położonej restauracji w Cinque Terre. To była wielka uczta, ja tylko delektowałam się widokiem i zapachem zamawianych potraw a sama zjadłam gotowane ziemniaki z marchewka i grillowaną cukinią, na deser truskawki. Do picia oczywiście woda….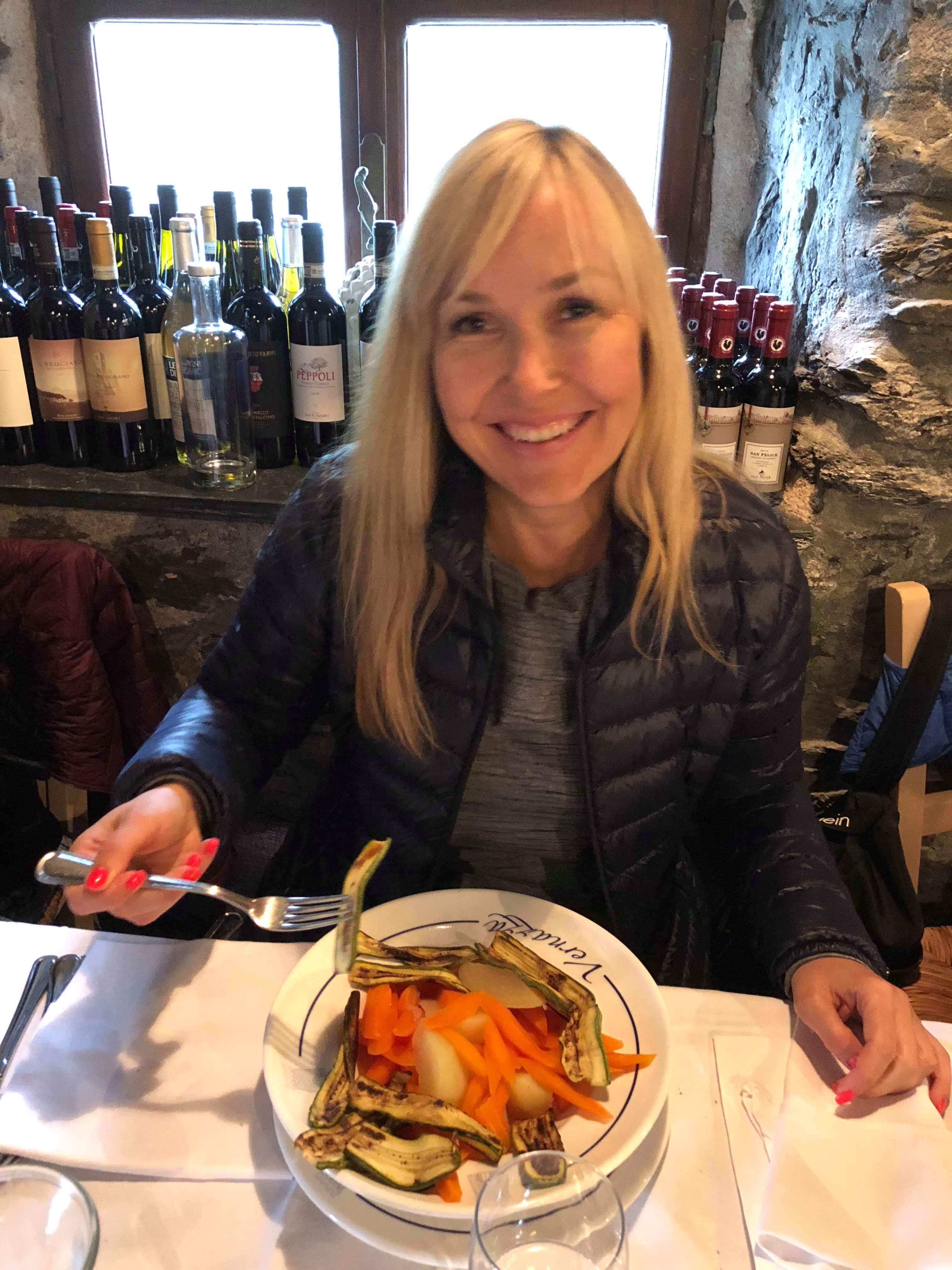 W ostatnie cztery dni wyjścia z głodówki dzielnie spożywałam warzywa surowe i gotowanwe, z owoców głównie jabłka i piłam dużo wody. Marzyłam o jakimś posiłu z oliwa i solą.
Ostatniego dnia udało mi się zamówić (w Niemczech) brokuły!
To byly najpyszniejsze brokuły w moim życiu!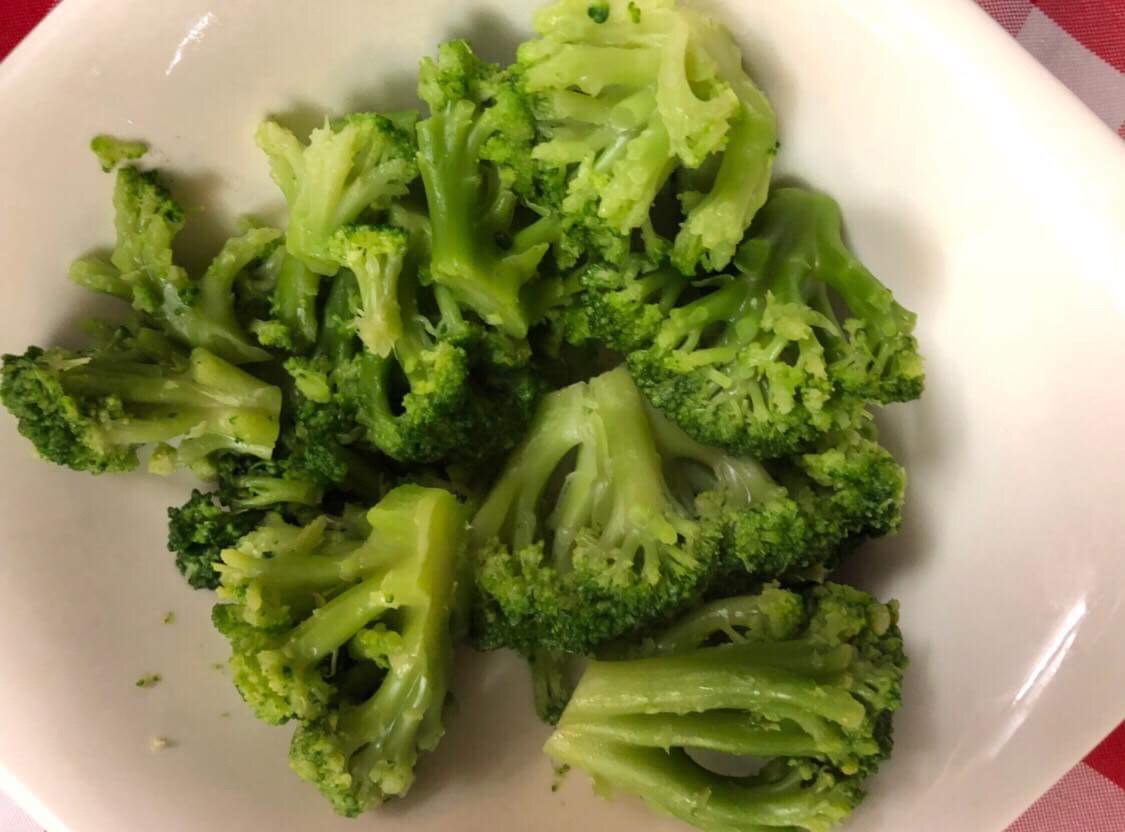 I tak minęły w końcu te 20 dni postu i wychodzenia z niego. Dla mnie nie był to łatwy proces. Jestem z siebie dumna, że mimo wszystko wytrwałam w swoim postanowieniu do końca. Wiele to mnie nauczyło też o sobie samej…
Kolejną głodówkę zaplanowałam sobie na jesień a w przyszłym roku wydłużę ją do 15 dni. Mam nadzieję, że bedę miała wystarczająco siły i motywacji by zrealizować swój plan.
Podczas mojej głodówki umieszczałam posty (motywujące koleżanki i przyjaciółki do tego samego) i muszę powiedzieć, że kilka podeszło do tematu ale po dwóch lub trzech dniach zrezygnowały. Jedna jednak była bardzo dzielna i zrobiła to do końca! Jestem z niej bardzo dumna i za jej zgodą postanowiłam zamieścić jej zdjęcie przed i po głodówce. Aga mieszka na Cyprze i jest szcześliwa po przejściu postu. Czuje się wyśmienicie💚💚💚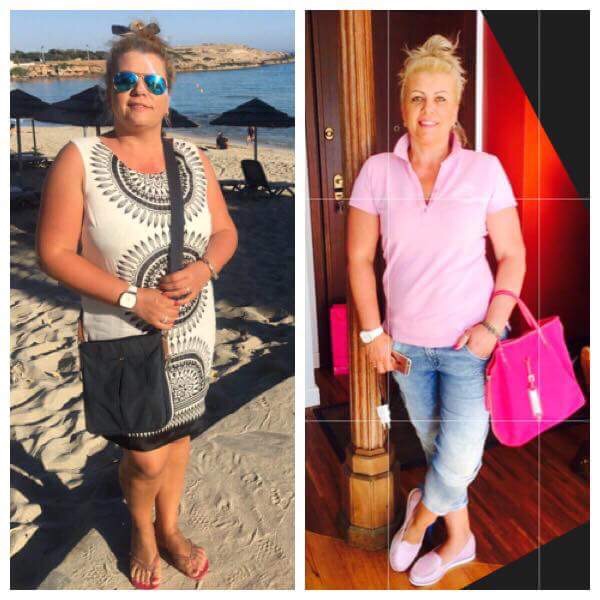 NA KONIEC OBIECANA INFORMACJA ODNOŚNIE WODY ORAZ POSTAWKI MAGNETYCZNEJ DO STRUKTURYZACJI WODY:
Urządzenie do wody CRYSTAL WATER SYSTEM można zakupić tu:
http://www.crystalwatersystem.pl/cws/3257013977
200 zł taniej z kodem rabatowym 374681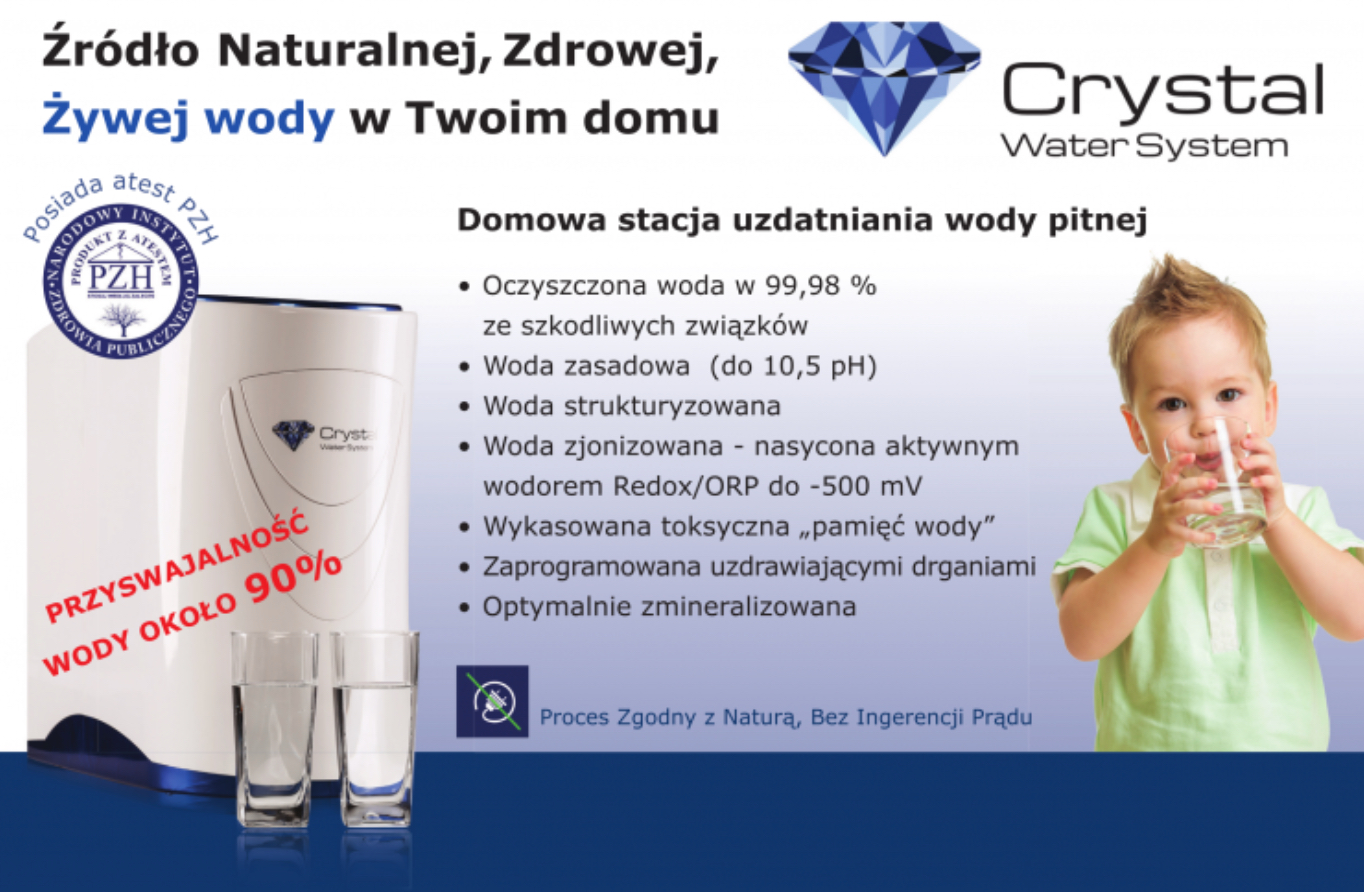 Podkładkę magnetyczną, ktorą używam do strukturyzowania wody (i innych płynów) można kupić z rabatem 20% używając kodu : EVAABOO20 tu:
http://eshop.energetix.com.pl/podstawki-i-mieszadla-magnetyczne-/568-magnetyczny-pret-zabka.html
tel:501 233 408
Wystarczy postawić dzbanek lub szklankęwody na podstawkę na około 10 minut.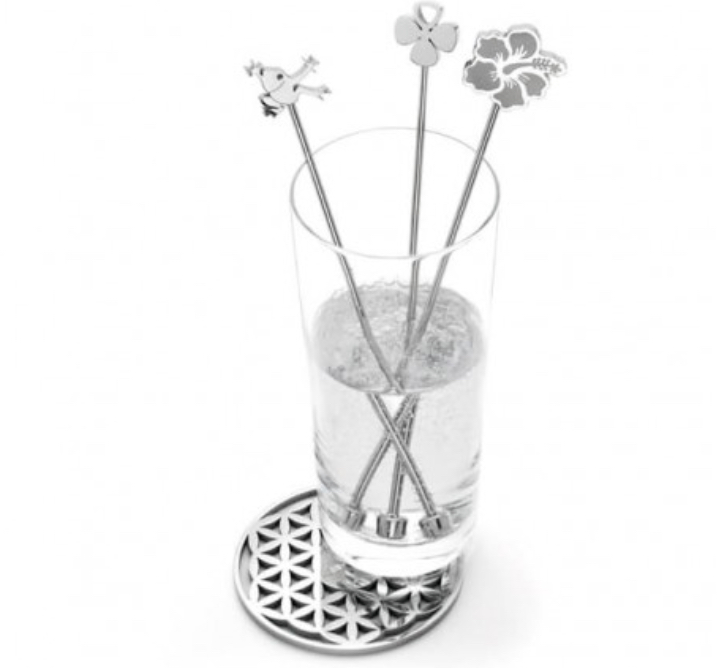 ---