MOJE SUPLEMENTY NA CODZIEŃ
Jakiś czas temu opisałam dokładnie jakie witaminy i suplementy biorę na codzień (od kiedy zdiagnozowano u mnie chorobę przewleką. Wtedy właśnie zaczęłam się mocno interesować tematem zdrowia, diety, opóźnienia procesu starzenia się oraz leczenia chorób przewlekłych).
Wiele znajomych i koleżanek mnie pytało co stosować, jednak jest bardzo dużo aspektów, które należy wziąć pod uwagę jeśli chodzi o suplementacje: stan naszego zdrowia, niedobory organizmu (poparte badaniami), producenta suplementów (słsd suplementów) oraz cele jakie chcemy osiągnąć. Dlatego moja odpowiedź nigdy nie była prosta. Mogłam jedynie podpowiedzieć co ja (oraz moja rodzina) stosuje 🤗
Dla większości osób jednak to spory problem (psychologiczny, czasowy, przełamania się itp) by na codzień pamiętać o przyjmowaniu suplementów tak jak ja to robię 😇😉
Dziś przykładowo przygotowałam sobie i dzieciom suplementy poporcjowane do końca miesiąca po to, aby nie zajmować się tym codziennie a pamiętać tylko o wzięciu wcześniej przygotowanej porcji ze sobą do pracy/szkoły/itp.
Tak to dziś wyglądało u mnie 😳: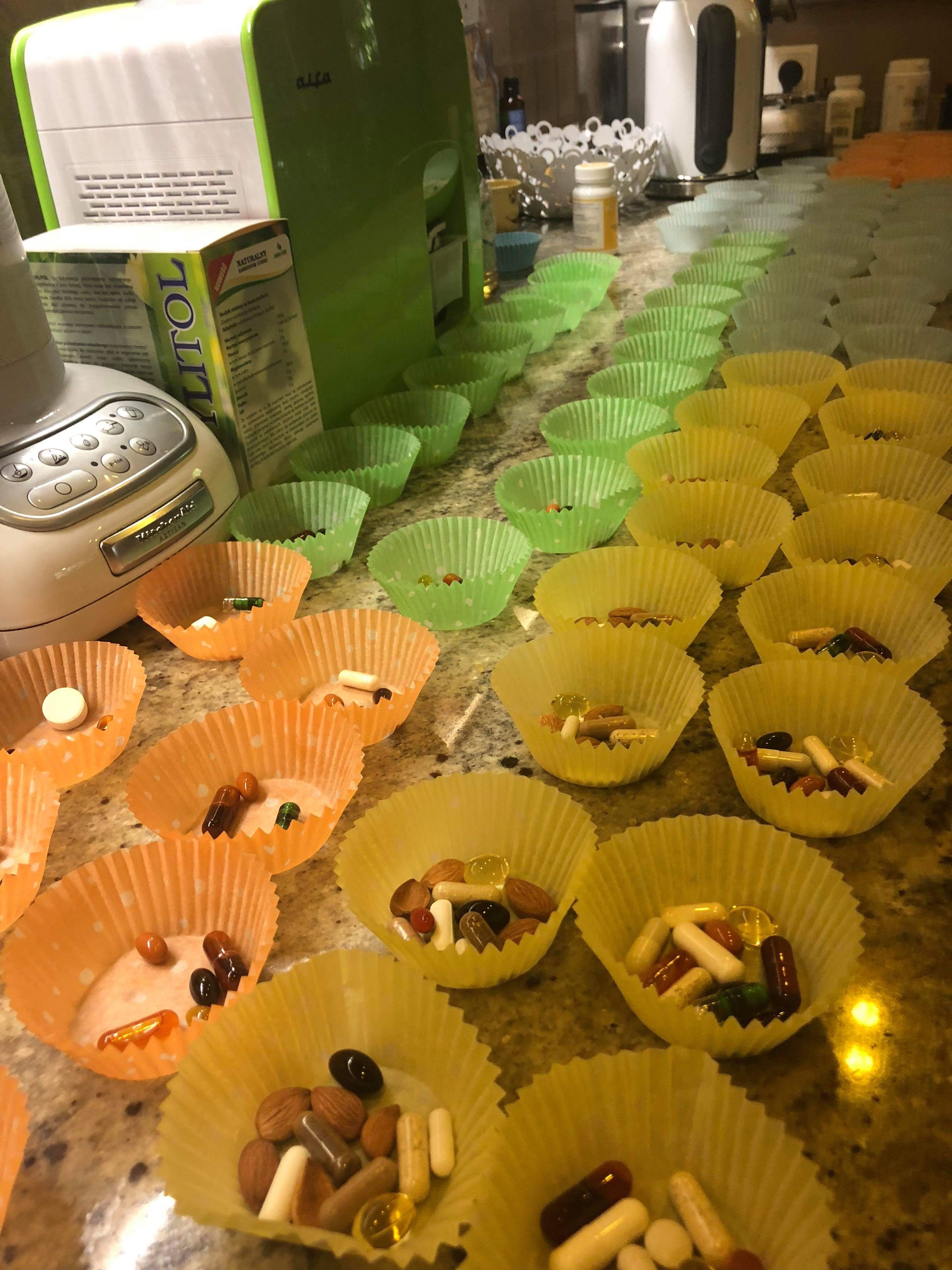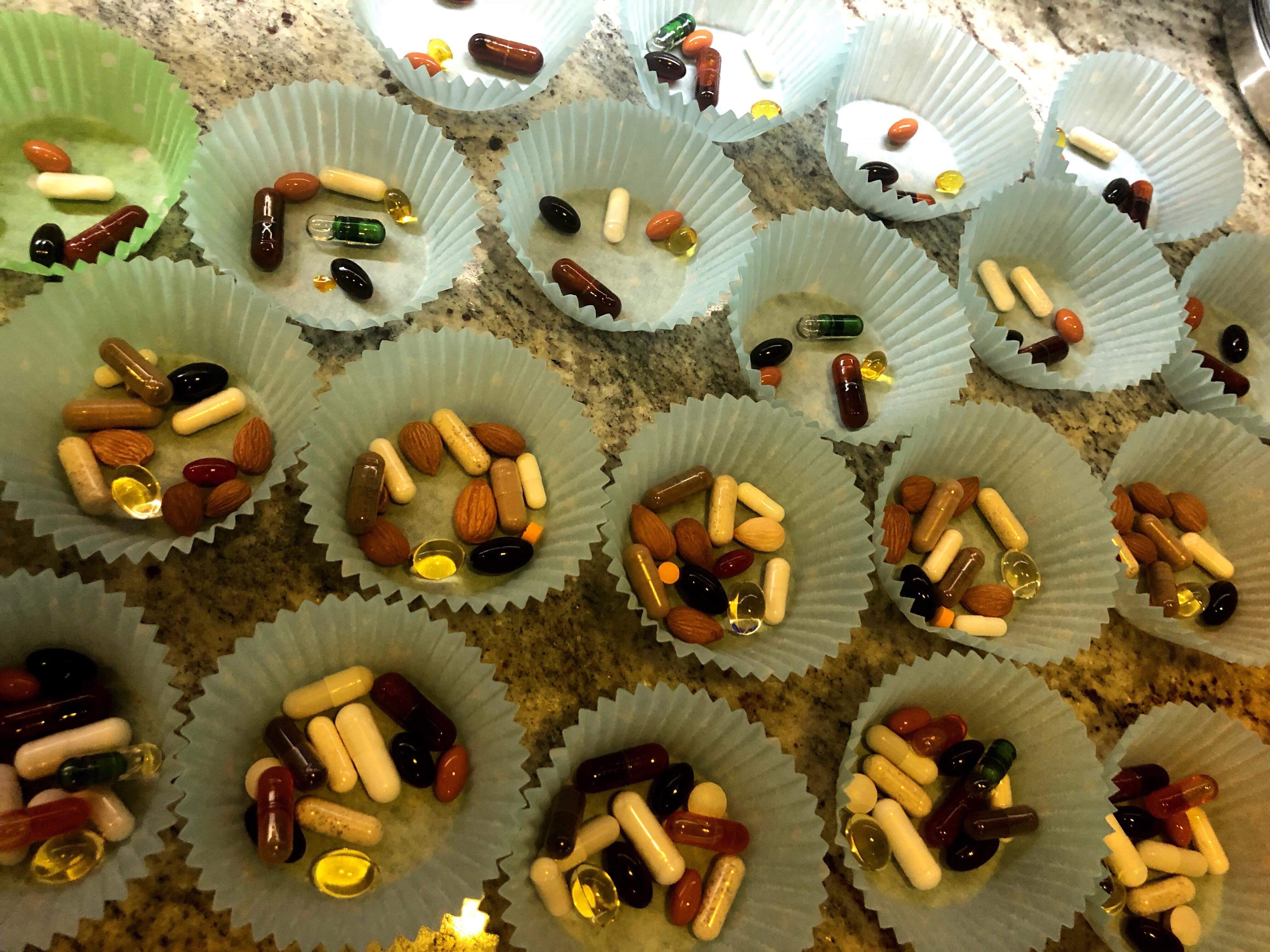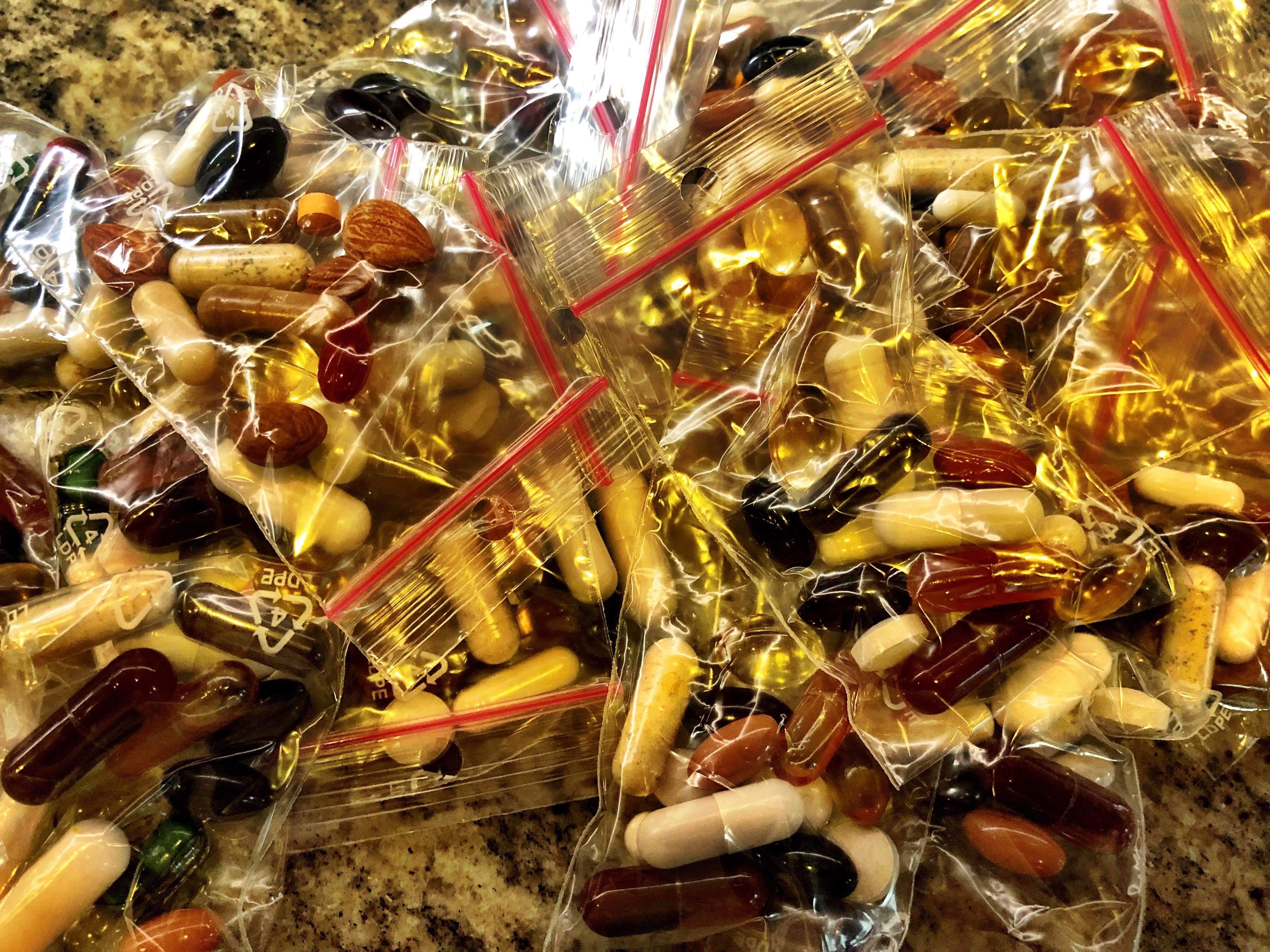 Dla tych, którzy jednak nie mają ochoty / czasu / serca by tyle się zajmować suplementami gorąco polecam przetestowany już przez moją rodzinę produkt : LIFELONG VITALITY PACK. To jest optymalny mix witamin, minerałów i tłuszczy, które każdy powinien przyjmować na codzień. Mój syn wyjeżdża na studia zagranicę🙏🏻 i właśnie wyposażę go w ten zestaw. Będzie musiał tylko zapamiętać by brać po 2 kapsułki rano i wieczorem z każdego opakowania. Jeśli zapomnie wieczorem to też nic się nie stanie jeśli weźmie raz dziennie,
zawsze to coś 💪👍😉😉🍀
Chodzi o ten zestaw suplementów: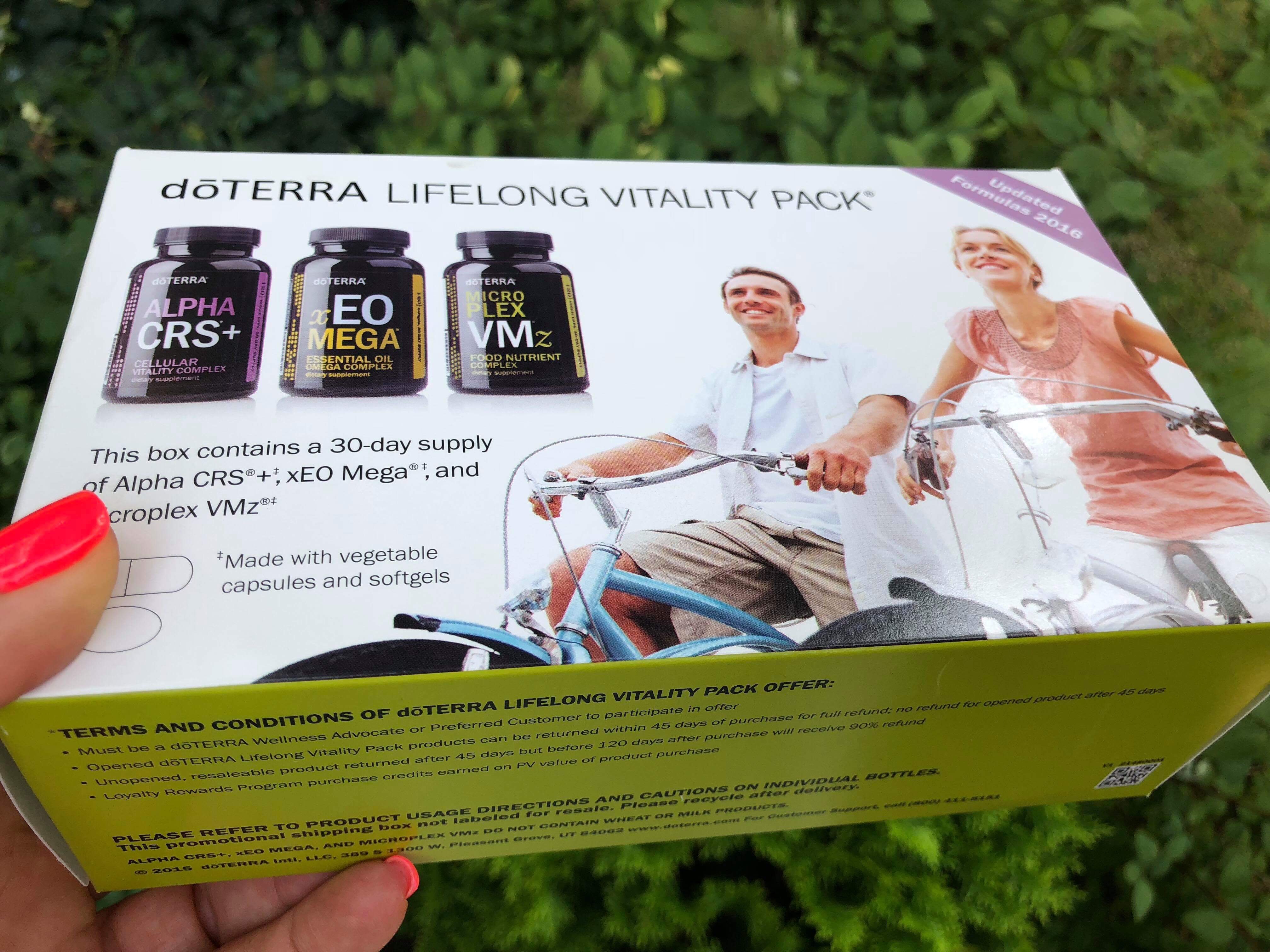 Dla zainteresowanych można go zakupić tu:
http://www.mydoterra.com/evaaboo
---